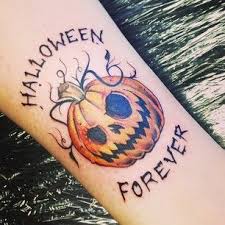 It's Halloween, so it was only fitting that we share some scary tattoos to set the mood. Below are 13 of the spookiest tattoos of the season! All the art is extraordinarily well done, so it's possible that just by thinking about the potential backstories will sends chills up your spines. Which one would you want to either get or remove?
13. Wolf Neck Tattoo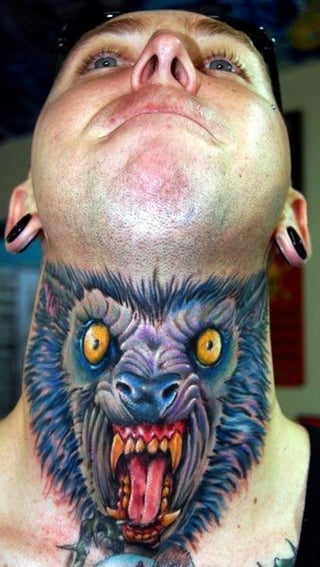 Hard to beat a big, bad wolf... If it's even a wolf. Regardless, this is some scary stuff.


12. Angel of Death Back Tattoo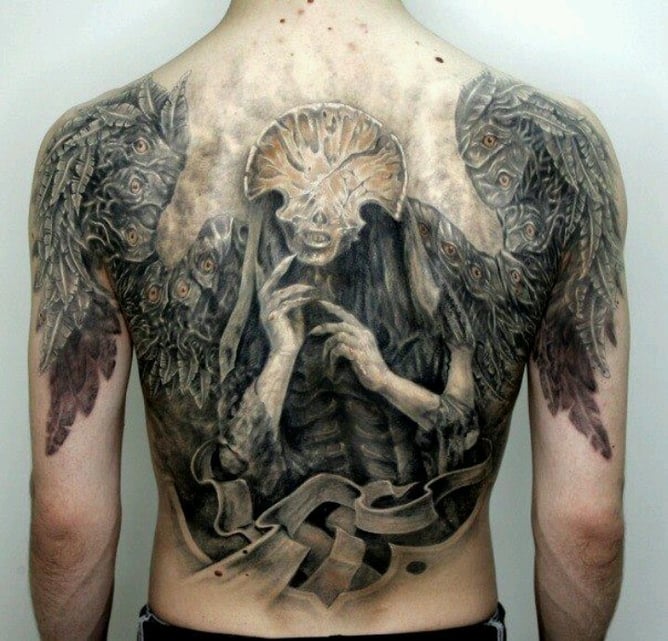 Check out the intricacy of this design--did you miss the eyes in the wing feathers?

11. Bloody Mouth Neck Tattoo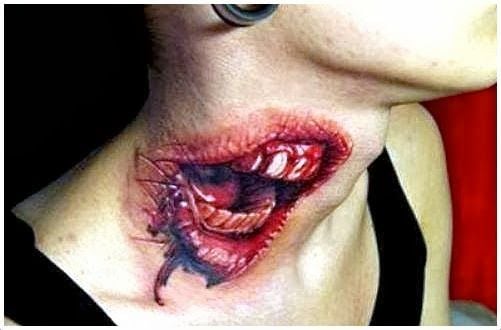 Many words come to mind upon seeing this tattoo, and all of them are just unintelligible screaming.

10. Freaky Clown Tattoo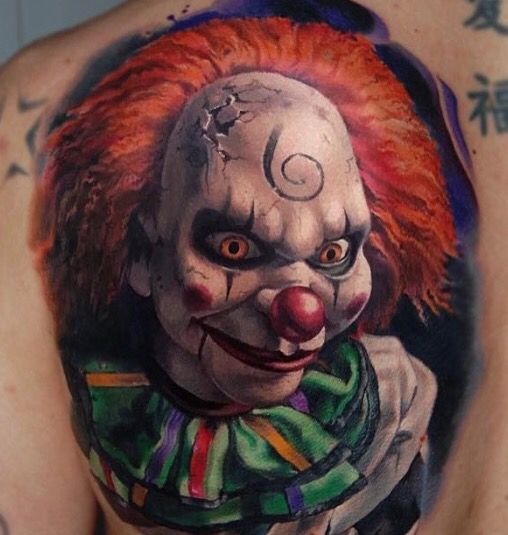 The movie IT didn't do it for you? Take it to the next level with this tattoo.

9. Realistic Eye Head Tattoo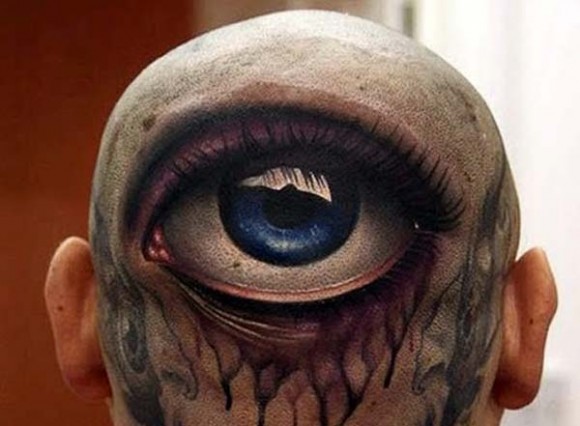 Eyes in the back of your head, literally.

8. Skulls Head Tattoo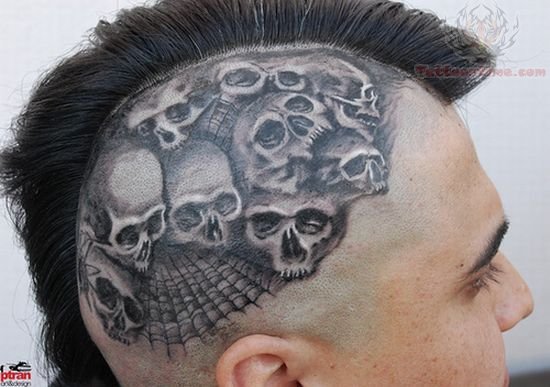 When you're not worried about skeletons in your closet because they're all in your head.
7. Colorful Pinhead Tattoo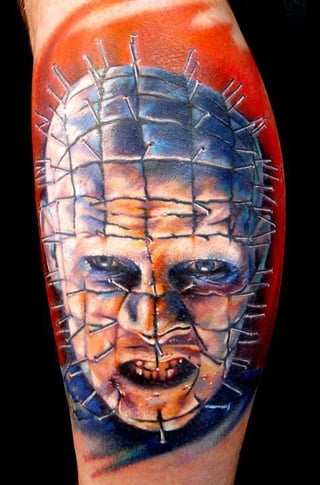 Throwback, anyone?

6. Eye Under Chin Tattoo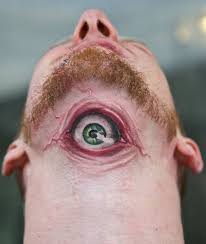 Presumably, this guy's tall so that he can surprise the shorter people around him when they look up.
5. Clown Back Tattoo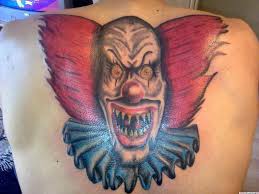 In case the first one wasn't enough, here's some more fuel for your nightmares.
4. Post-Apocalyptic Shoulder Tattoo
Subtle but effective. (Check out gunnar_v_tattoo on Instagram for more incredible work!)
3. The Shining Tattoo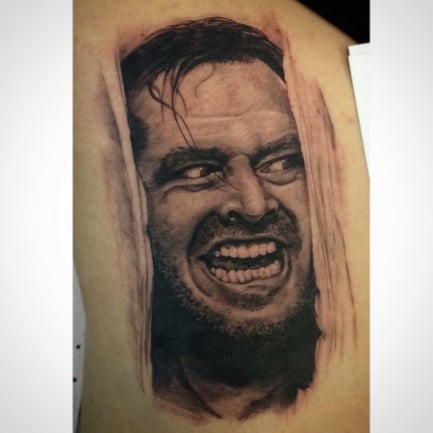 Have you been trying to forget about The Shining? Too bad. Check out the talented waderogersart on Instagram!
2. Decay of Time Shoulder Tattoo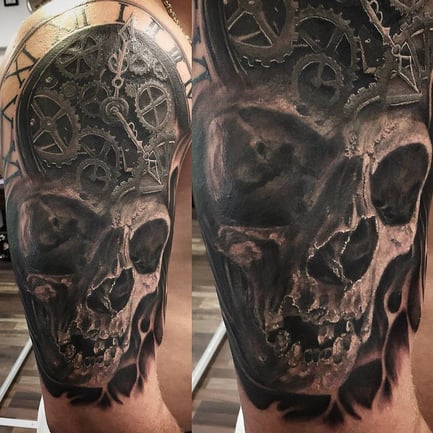 The scariest ones are always existential, aren't they? Check out thelivinglinesstudio on Instagram!
1. Halloween Forever Tattoo
What this tattoo might lack in the creepy factor, it makes up for in spirit. Our Halloween list wouldn't be complete without an evil Jack O' Lantern, obviously!
We compiled this list in good fun, but remember that each tattoo tells a story about its owner, often snapshotting a certain time period or mindset during his or her life. As people age and undergo different experiences, however, some tattoos no longer reflect who their owners have become. Tattoo regret can be a scary idea, but just know there are always options of removal or replacement!