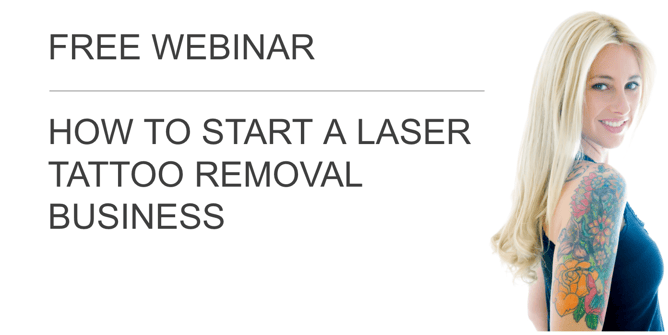 February 15th at 2 pm CST we are offering a free-of-charge, 45-minute webinar for tattoo shop owners, entrepreneurs, and tattoo artists who are seeking to grow their tattoo shop businesses by offering laser tattoo removal.

The webinar will teach you best practices to maximize your laser equipment investment and kickstart your own successful laser tattoo removal business.

With the right guidance and marketing, adding laser tattoo removal services to your existing tattoo shop can add substantial value to your business.Topics covered during this short, 45-minute webinar include:

Welcome & Introductions
Relationship of Tattoo Removal to Tattoo Shops & Artists
Why Laser Tattoo Removal as a business?
Location
Regulation
Laser Selection & Maintenance
Next Steps
Question & Answer
Your webinar hosts will be Astanza's VP of Marketing, Brian Hasenbauer, and Opal Taskila, Regional Sales Manager. We recommend you take advantage of the live opportunity for its interactive component, but if you cannot make it, you may still register! We'll send you a link to the recorded session.
Click here or on the image to below to register.