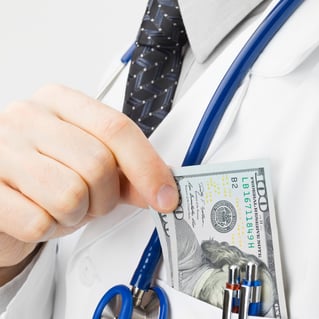 A laser tattoo removal business is an excellent way to add revenue to your medical practice or med spa. Laser tattoo removal, a safe and effective procedure to remove old tattoos, is minimally invasive and doesn't require a lot of extra investment to get started.
Based on our experience in the tattoo removal industry, Astanza has put together several ways in which tattoo removal offers a high return on investment.
It doesn't take very much time; the average treatment time is just 15 minutes.

Clients must come back for repeat visits.
It doesn't take in-depth training to learn how to perform this procedure. (You can view specific state regulations by clicking here)
If you have decided to add tattoo removal to your menu of services, you are probably wondering how to get the best return on your investment. Below are some tips to help you maximize profits.
Offer Additional Procedures
Because the treatment time is so short, you can easily offer clients additional procedures when they come into your office. For example, if you are a med spa, you can combine tattoo removal with other aesthetic services.
Invest in High-Quality Equipment
To achieve a high ROI on laser tattoo removal, you must have equipment that will produce good results. If you use tattoo removal laser that does not function properly or produces poor results, then you won't have satisfied customers, and they won't return. Therefore, when choosing a laser for your tattoo removal business, make sure that you invest in one that is efficient and made to last for years.

Equipment varies greatly based on features and capabilities. Some systems are perfect for treating a wide range of tattoos, and some systems are ideal for specific tattoo inks. The technology used for tattoo removal procedures is called "Q-switching." Q-switching entails the production of a specific type of quick, powerful pulse that shatters tattoo ink without harming surrounding skin tissue. To learn more technical details about this advanced technology, please visit our Q-switch Laser Technology page.

All other types of aesthetic lasers will not safely and effectively remove tattoos – Q-switched lasers are the only proven method for removing tattoos safely without scarring.

Also, don't forget to consider the service that comes with the machine when making your equipment decisions; you will need support for your laser at some point in the future. Here are some things to consider when choosing a laser:

Does the machine treat all colors effectively? Newer machines are usually more capable of treating a variety of colors.
What kind of training will I receive?
Does the laser have a good track record of producing reliable results?
With laser tattoo removal, medical practices and med spas can achieve a significant ROI. Keep the above tips in mind, and you will maximize profit in no time. Who can resist a venture with low risks and high rewards?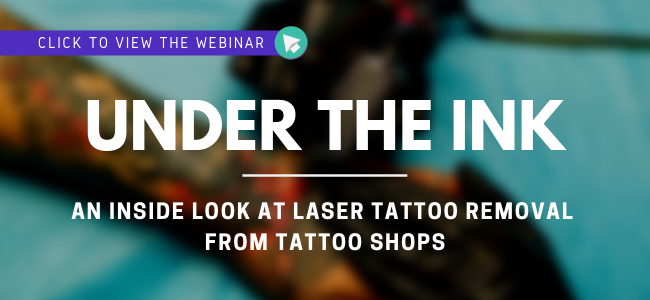 Learn more about expanding your practice by adding laser tattoo removal by downloading this free ebook - Expanding Your Business With Laser Tattoo Removal.