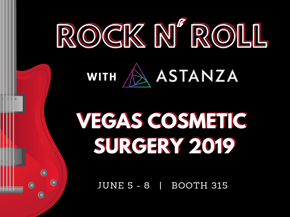 Join Astanza at the 2019 Vegas Cosmetic Surgery symposium June 5-8 at the Bellagio Hotel to learn more about the latest technology changing the aesthetic industry!

Find Astanza at Booth #315 to claim your Rock n' Roll gift bag and meet our latest additions to the Astanza product line: the EthereaMX, DermaBlate, and MeDioStar (coming soon)!

Be sure to catch world-renowned Dermatologist, Dr. Juliana Jordão speak on how platform devices like the Astanza EthereaMX are becoming increasingly popular among plastic surgeons, dermatologists, and Med Spas during an exclusive workshop June 6th at 2:00 PM in Tower 1/2. Click here to get the inside scoop on the Astanza EthereaMX before VCS during an exclusive webinar May 16th at 2:00 PM CST.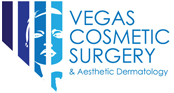 The Vegas Cosmetic Surgery symposium is celebrating its 15th year of aesthetic leaders gathering to exchange ideas, techniques and technologies used in aesthetic surgery and medicine. VCS host hundreds of industry leaders in plastics surgery and dermatology each year.

During VCS, attendees will get the chance to learn from renowned dermatologist, Dr. Juliana Jordão at an exclusive workshop, "One Laser to Rule Them All," June 6th at 2:00 PM in Tower 1/2 of the Bellagio.

Dr. Jordão will discuss why aesthetic platforms like the Astanza EthereaMX are increasing in popularity and why plastic surgeons, dermatologists and Med Spas are moving towards solely using platform systems. She'll also share the most popular treatments she regularly performs and detail the protocols and case results that she is achieving for patients.







"We're thrilled to exhibit the EthereaMX at VCS this year!" said Brent Nixon, Astanza VP of Sales. "Dr. Jordão's brings with her a wealth of experience in the aesthetics field, so it'll be interesting to hear her perspective on why more clinics are switching to laser platforms."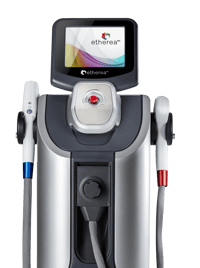 The EthereaMX is a versatile laser platform with over 70 FDA-cleared treatment indications, including the most popular and revenue generating procedures: acne treatment, hair reduction, skin resurfacing, benign pigmented lesions, melasma, vascular lesions, tattoo removal, and more.

Equipped with 7 different handpieces and 5 unique laser wavelengths, the versatile Astanza EthereaMX has helped countless Med Spas and other practices expand their patient pool and increase profits. Click here to learn more about the EthereaMX during an exclusive webinar.

Also available at Astanza's booth (#315), the DermaBlate has earned the title, The Most Powerful, Versatile and Controllable Erbium Laser in the World, by offering practitioners the gold standard in dermatological treatments. The DermaBlate performs safe and gentle rejuvenation treatments, as well as deeper ablation and skin resurfacing. Stop by Astanza's booth to grab a Rock n' Roll gift bag and learn more about the EthereaMX and DermaBlate, and get a sneak peak at the latest in laser hair removal, the Astanza MeDioStar!

Learn More About the Astanza EthereaMX



NOTE: To receive a complimentary Astanza Rock n' Roll gift bag, VCS attendees must visit Astanza Laser's booth (booth #315) during VCS in Las Vegas, June 5 – 8, 2019 AND ask for their special gift bag. Offer valid while supplies last. Click here to sign up to attend VCS and find more information.