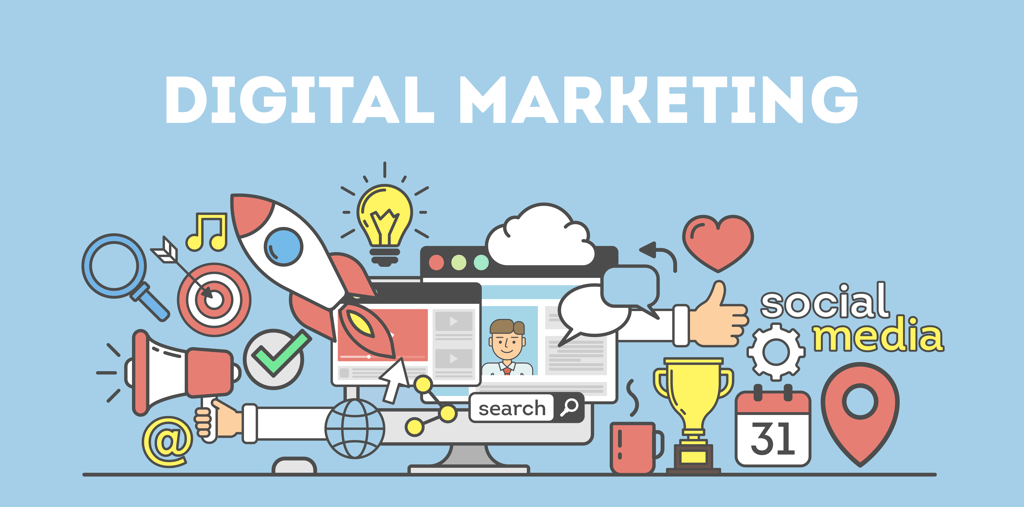 In today's age of technology, online marketing is the key to running a successful business. Almost every business owner and entrepreneur knows how effective web marketing can be when trying to reach a target audience. This especially applies to laser tattoo removal clinics whose target audience is solely people who want to have their tattoo removed. When it comes to niche procedures like laser tattoo removal, it is extremely important to use the right strategies for marketing online.
In this article, we've outlined the top 5 best ways to market your laser tattoo removal business online, without having to exhaust your budget. Implementing these strategies into your business will help nurture leads, build relationships with existing clients, and strengthen your online presence.
1. Search Engine Optimization
Laser tattoo removal is a procedure that people spend time researching before committing to it. A majority of people interested in laser tattoo removal spend an extensive amount of time browsing the web looking for the best tattoo removal provider before making a decision. That's where SEO comes in to play.
Search engine optimization, widely referred to as SEO, is the practice of making your site as attractive as possible to search engines like Google and Bing. The more relevant your site is to a search query the higher Google will rank your site in organic search results. After all, Google's main goal is to give people exactly what they're looking for.
SEO is a free method of marketing that involves building your website, your content, external and internal links, and other factors to increase your traffic and boost your ranking to the first page of search results. While SEO may seem like an easy task, it isn't quite that simple. SEO requires a lot of time and work to generate results. Depending on your competition, the age of your site, and how much you invest in your SEO, it can take many months and even a year before your site ranks of the first page. However, when done correctly, this cost-free marketing tool is one of the most effective ways to drive traffic to your site and increase awareness.
Moz provides a detailed article on what SEO is and how to implement it into your site.
2. Pay-Per-Click Advertising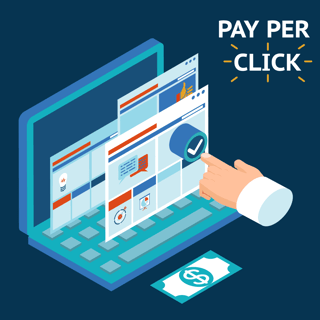 Unlike SEO, pay-per-click advertising (PPC) provides a way for websites, new and old, to appear on the top of the first page of search results immediately. PPC is the practice of gaining traffic and building awareness from search engines through paid advertising.
One of the biggest platforms for PPC advertising is Google AdWords. Google AdWords uses pay-per-click ads to bid on keywords that potential clients might search for when looking for a specific service, such as laser tattoo removal. PPC advertising is great because it allows you to target people in your market that are specifically looking for your service. The cost for PPC advertising depends on the number of competitors in your area, the size of your targeted market, and other factors.
Search Engine Marketing (SEM) is the practice of gaining traffic from search engines by combining both paid (PPC) and unpaid (SEO) efforts. Most new businesses will pay for ad space while they work on their site's SEO. You can read more about Google AdWords here.
3. Social Media
Social media is another low-cost marketing tool to help gain traffic and nurture existing client relationships. Social media platforms like Facebook, Twitter, Google+, LinkedIn, and more are powerful outlets that you can use to directly speak to your audience. When used to support your SEO and SEM efforts, social media marketing can help drive leads and even land sales. Social media marketing includes activities like posting content, uploading images, sharing videos, recycling relevant text and other content to drive audience engagement.
Social media marketing not only increases website traffic, but it helps create direct conversations and interaction with your consumers. Social media marketing is free for the most part, but many social media platforms, like Facebook, provide paid advertising to help boost your service.
4. Promotions and Discounts
Offering special discounts is a great way to drive revenue and increase customer loyalty. Everybody likes a good bargain! Discounts can help reward repeat customers and also encourage return visits. Promotional discounts provide temporary advantages to drive sales, and seasonal discounts can be implemented to stretch revenues. Because laser tattoo removal is a procedure that is typically based on per treatment pricing, many clinics use promotional discounts to meet the needs of their patients' budgets, encourage treatment follow-ups, and decrease the risk of no-shows.
Some of the most popular and creative promotions and discounts we've seen used for this procedure are:
Treatment packages: Save 20% when you buy a 5-treatment package
BOGO: Buy 3-treatments, Get your 4th one free
Referral Offer: Refer a friend and get $50 off your next treatment
Valentine's Day: Remove your ex-lover's name for 20% less
Military Discount: Veterans and active military members receive 15% off every treatment with proof of identification
5. Testimonials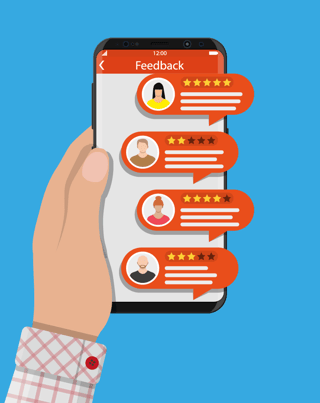 One of the most reliable marketing methods businesses have always relied on is word-of-mouth advertising. This method of marketing is a cost-free approach that uses your relationship with clients to advertise your business.
Testimonials are a form of word-of-mouth marketing that can be an extremely powerful tool to strengthen the credibility of your business. People want to hear from actual clients that have gone through the procedure and had a positive experience firsthand.
Testimonials can be obtained and shared through various outlets, but you should market testimonials on your website, blog, brochures, press releases, direct mail, and social media. Gaining testimonials and five-star ratings can go a long way when promoting your business. Nothing is more credible than a genuine testimony from a happy, satisfied client.
Whether you're an existing laser tattoo removal provider or an entrepreneur looking to enter this growing field, effective online marketing is the key to success. Astanza is offering a free webinar to help share insight on how to start a laser tattoo removal business. Various topics will be covered, including marketing and business operations, laser selection and maintenance, steps for success, and much more.
This webinar was held live on February 15, 2018 from 2:00 pm – 2:45 pm CST. We recorded it so you can watch at your leisure... you can watch it here https://astanzalaser.com/webinar-laser-tattoo-removal-business.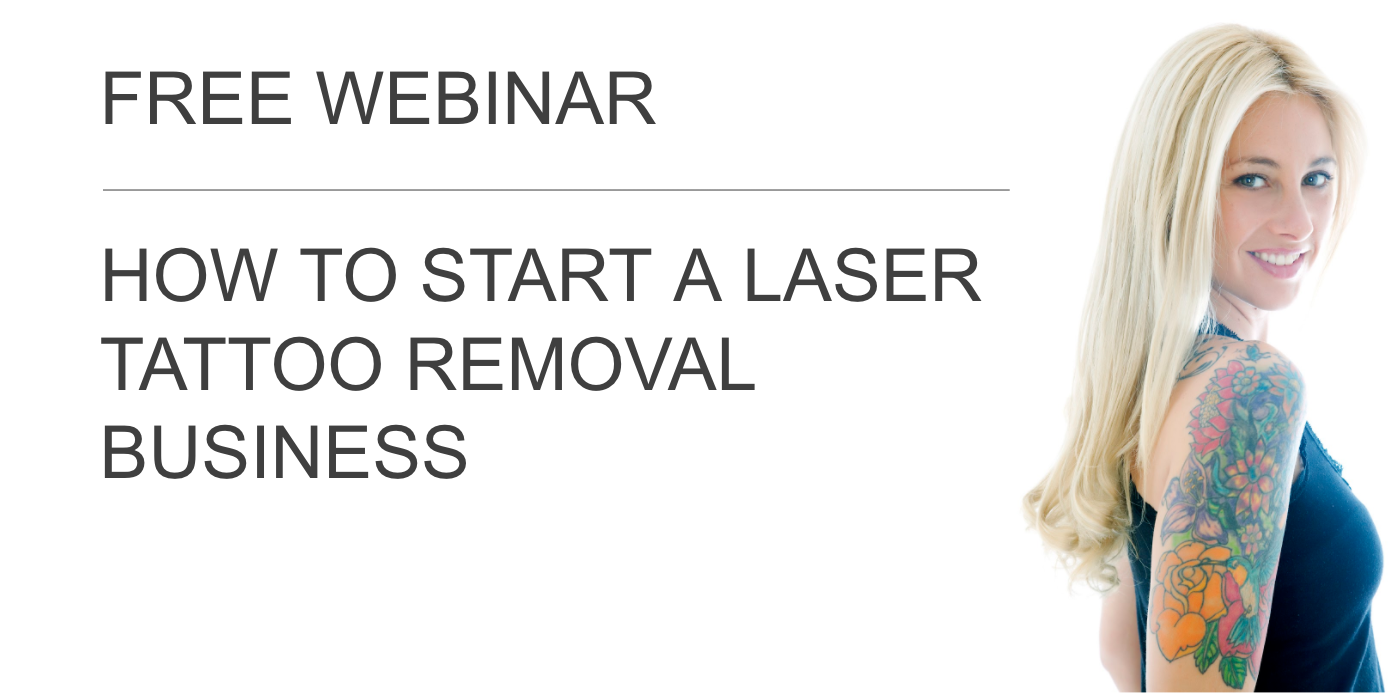 If you wish to speak with an Astanza representative about marketing your tattoo removal practice, reach out by calling (800) 364-9010 or contacting us by clicking here.


Learn More
Check out these other resources from Astanza: