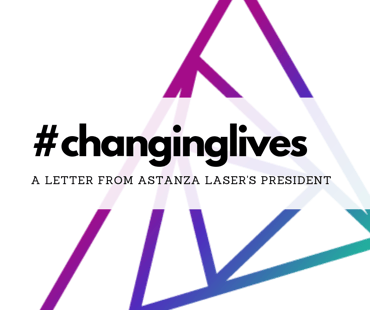 If you've been following Astanza on
Facebook,
Twitter,
Instagram,
and
LinkedIn,
you've likely noticed that #changinglives pops up frequently in our content.
We use
#changinglives
not only to convey our purpose, but to remind ourselves daily that we're not in business to only sell lasers. We're here to help change lives by presenting new opportunities, educating clients, growing businesses, and improving communities.
Read the letter below from Astanza Laser President, David Murrell, on how we adopted our Purpose and how we strive to fulfill it every day with our Core Values.