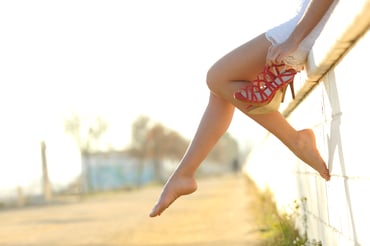 Valentine's Day is just around the corner, and if you haven't already thought of what to gift your significant other this year, now is the time to do so.
Instead of going down the traditional route of chocolates and flowers, why not give a gift that keeps on giving?
Laser hair removal is the perfect gift for any girlfriend, wife, boyfriend, or husband! Giving the gift of hair removal shows that you care about your significant other's well being and want them to feel good about themselves. Furthermore, it provides them with a permanent solution for hair removal that cannot be achieved by traditional methods.
Today, hair removal is one of the most sought after aesthetic treatments by women and men alike. Bothersome methods like plucking, shaving, and waxing require constant upkeep and maintenance. Give your loved one time back in his or her day by eliminating the need to shave their legs or chest before every date night. Help save them money on a lifetime of shaving tools or continuous waxing appointments with just a few treatments of laser hair removal.