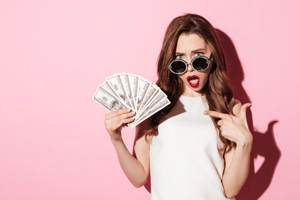 As the year comes to a close, it's essential to analyze your aesthetic clinic's performance to determine how you can continue to invest in your business.
In a year when aesthetic clinics faced unprecedented challenges, long-term closures, restructuring, and plenty of re-grouping, we saw several emerge stronger than before. Many of those business owners used (and are still using) this time to dig deeper into their financials, operations, marketing, and available services to operate even more efficiently than before.
By revisiting ways to optimize business operations, aesthetic clinic owners have also afforded themselves the bandwidth to search for ways to stay competitive (and profitable) in their ever-changing markets. For many, this meant investing in new technology and introducing new services to their loyal customer base. Keep reading below for three ways to optimize your aesthetic laser purchase before the end of the year:
Inquire About Current Promotions and EOY Specials
If you're considering investing in new laser tattoo removal, laser hair removal, or skin resurfacing technology, always ask your distributor about different ways you can save money. Don't be afraid to ask about added features or benefits you're interested in bundling with your purchases, including warranties, preventative maintenance, technical support, device training for your entire staff, and even marketing support (patient brochures, website content, Google AdWords management, etc.). Essentially, don't be afraid to ask for the red carpet treatment! If your laser company is as trustworthy and world-class as they claim, they should be significantly invested in your business' success.
More often than not, laser companies have end-of-year promotions and sales they're eager to divulge with interested prospects as well. Ask if there are any perks (i.e., free extra handpiece or saving 10% on the cost of your device) to closing your laser purchase with them before the year ends, or if there's a hard-deadline for their holiday savings. Also, aesthetic laser companies may offer lower interest rates for those that qualify.
Determine if You Pre-Qualify for Financing
Each aesthetic laser purchase is unique to the buyer, but we always encourage interested parties to look into their financing options if they're hesitant about affording a device. Capital equipment purchases like tattoo removal lasers and hair removal lasers can range from $65,000 to $175,000 and higher. Very few business owners purchase their laser with cash, so it's important to normalize the idea of financing your new business venture.
First-time entrepreneurs entering the aesthetic laser industry often assume they do not qualify for financing, but that's not usually the case. Buyers have several paths to market, including funding through your bank of choice, internally through your laser distributor, or their trusted financial partners. To determine if you pre-qualify for laser financing, business owners can expect to present a few financial statements and undergo a credit check. Find out if you pre-qualify for aesthetic laser financing on this page.
Look Into Section 179 for Additional EOY Tax Savings
Even though it's been in use for several years, some business owners may not be aware of the additional EOY tax savings at their disposal. One tax deduction specifically rewards owners for investing in their business throughout the year. If you're a small to medium-sized business, we always encourage you to take advantage of Section 179 tax deduction savings.
Section 179 is an IRS tax code that enables businesses to deduct the total cost of qualified equipment from their taxes. Designed to encourage growth, Section 179 allows small businesses to continue investing in themselves by giving them a tax break on investments focused on advancing their company's success. Business owners can apply the Section 179 tax deduction to purchased, leased, or financed equipment. Learn more about the requirements to qualify your purchases for Section 179 this year.
Learn More About EOY Laser Purchasing
The holiday season is the perfect time to find new ways to grow your business in the coming year. Investing in new aesthetic laser technology is a pivotal moment for any business, but the process can also feel slightly intimidating for first-timers. To demystify purchasing an aesthetic laser, Astanza presents an informative webinar, "How to Purchase an Aesthetic Laser: Financing, Section 179, Cost, and More"!
During this webinar, Astanza Laser's business development specialists and our financial partner, Geneva Capital, debunk purchasing myths, share insider tips, and answer frequently asked questions surrounding buying an aesthetic laser. Click here or below to register for the webinar!