There are several great reasons to open a laser tattoo removal business these days. We even offer specialized advice to entrepreneurs who want to start their own laser tattoo removal practice, if you're interested. Here are some of the main reasons why entrepreneurs love the laser tattoo removal business.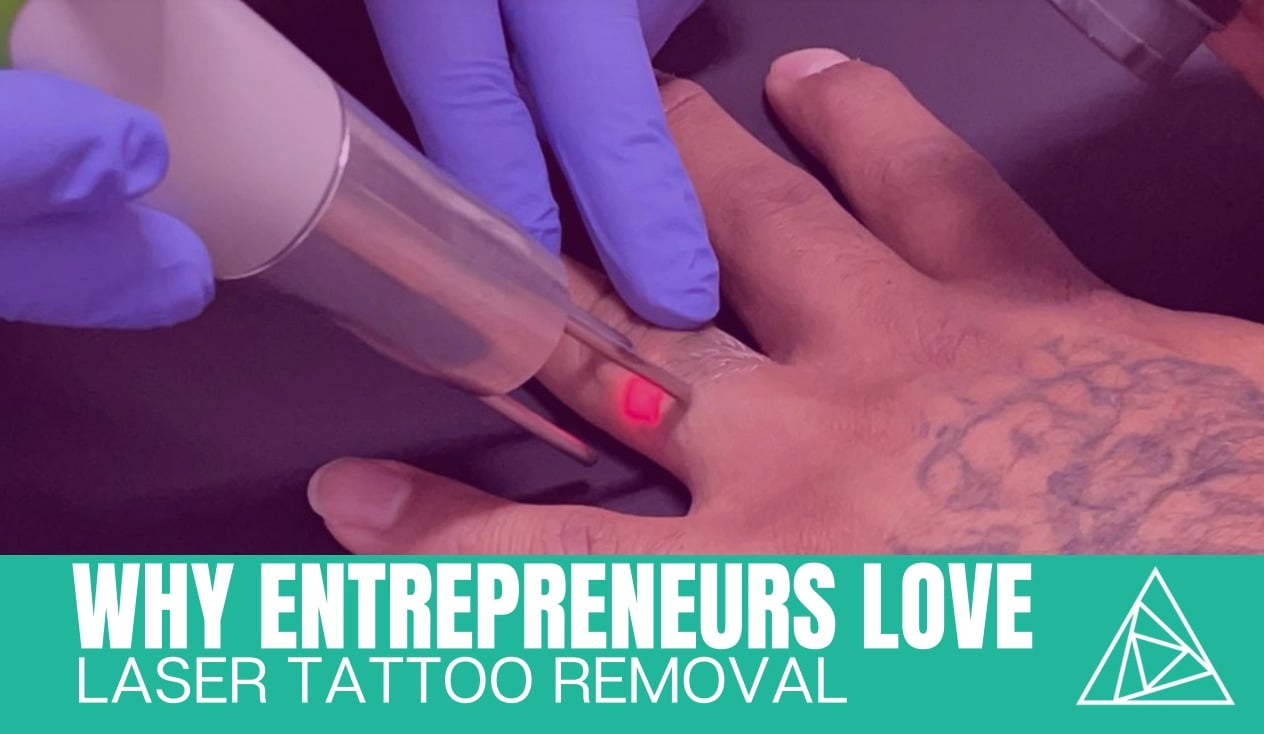 ---
1. Business is Booming
Tattoos have become increasingly popular in the past two decades, and more people are getting inked now than ever before. The flip side of this trend is that there are just as many people experiencing tattoo regret. Maybe it's an ex-partner's name they no longer want on their skin, maybe it's from decades ago and they've changed as a person, or maybe they just don't particularly care for that art anymore and would like it removed.
Regardless of the reason, because of tattoos' increased acceptance in the workplace and in the world in general, the demand for laser tattoo removal will only continue to increase.
Astanza is the leader in laser technology, service, training and marketing. While some people may regret the decision of getting the ink, they can rest assured the "evidence" of painful memories will disappear thanks to Astanza lasers.
2. Tattoo Removal Stacks Well with Other Services
A great thing about tattoo removal is that while it can be, it does not have to be a standalone specialty. It stacks very well with many different types of treatments, from hair removal to cosmetic procedures and even adding laser tattoo removal to an existing tattoo shop would be profitable. Why not add removals to your artistic services, too? Offering laser tattoo removal provides an additional service you can market that will attract customers who might otherwise not visit your business.

3. High Profit Margin for Laser Tattoo Removal Business
The cost for a single laser tattoo removal session varies on a few factors, but is typically priced between $50 and $200. It can take anywhere from three to 10+ sessions to fully remove a single tattoo; most small tattoos average about five sessions for total removal, but it depends on the depth of ink and also the patient's skin type. Most laser tattoo removal sessions last about 15 minutes from start to finish of service, so if you've got a full book of clients and your scheduling down, you could service upwards of 20 people a day. Equipment and startup costs quickly pay for themselves when you launch a laser tattoo removal business.
4. Customers Love the Results
When you're shopping around for tattoo removal options, technology and service are key for a safe and proper removal. Laser tattoo removal is the safest and most effective method of removing unwanted ink. Customers are always satisfied with laser tattoo removal results. This makes them more likely to come back to your business for other services, and also to recommend your business to family and friends. There's something truly joyful about the process of removing an unwanted tattoo, and happy customers are one of your most powerful marketing tools in business!
If you're thinking of starting your own laser tattoo removal business, we can help! Contact us and speak to one of our representatives to get started today.