Tattoo removal is a great business for everyone. If you are a physician with a private practice, the owner of a tattoo shop, or operator of a medical spa and have been looking for an exciting service to add to your practice, then laser tattoo removal is the procedure for you.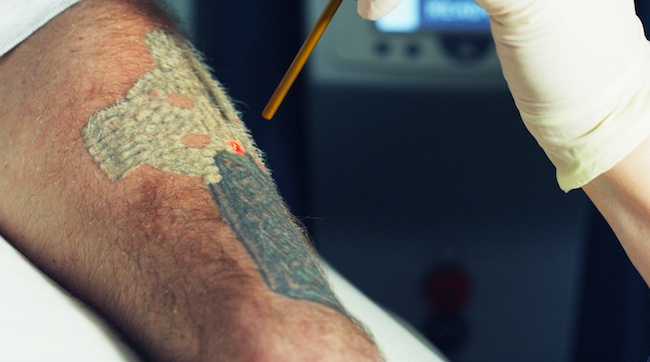 Tattoos have been around for centuries and have never been more popular in our culture than today. However, out of the 50 million – and growing – Americans that have a tattoo, at least 50% of them experience tattoo regret and wish to remove their ink at some point in their lives.
As one of the most in-demand procedures in the world, laser tattoo removal could, not only, increase your profits but also expand your clientele base. In this article, we will discuss the many benefits of adding a tattoo removal laser.
---
Adding Tattoo Removal for Medical Spas
Patient Crossover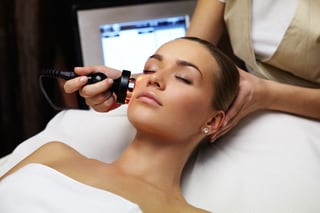 Medical spas have recently grown in popularity for women and men alike. Unlike traditional salons or spas, a medical spa has the ability to offer medical and laser procedures, making laser tattoo removal an easy choice. Adding the service makes sense because the customers are beauty focused, especially when it comes to enhancing their skin. Laser tattoo removal would allow medispa owners to attract new and returning patients that are experiencing tattoo regret. Seeing as how the most common tattoo removal patients are young women in their late 20s, there is a large connection between tattoo removal clientele and customers seeking other aesthetic procedures. By offering a variety of services, medical spas can even create package deals for patients requiring more than one service. For example, a tattoo and hair removal deal that targets a specific customer.
Easy Learning Curve
Most medical spas offer many laser and light-based procedures that are performed by trained laser technicians and estheticians. Having a staff that is already familiar with similar treatments is a huge advantage when adding the service. Laser tattoo removal training would still be needed, but the learning curve for staff members would be relatively short due to their already established skills. Staff members are also likely to enjoy picking up an additional skill to add to their repertoire.
Fast and Convenient
Unlike other medical spa procedures such as permanent hair removal, tattoo removal is extremely fast with some treatments lasting as little as 30 seconds. Since most tattoos need multiple treatments for complete removal, there is less need to schedule new patients as existing patients will return for follow-ups. Laser tattoo removal requires little to no down time and has no consumable costs, making this one of the best procedures to add for a high return of investment.
Adding Tattoo Removal for Tattoo Shops
Opposites Attract
While there is a huge misconception that the tattoo and laser tattoo removal industries are opposing teams, many tattoo artists and shops are finding that they can increase their profits significantly, and have the ability to create better body art by adding on this innovative procedure. Just because a patient seeks tattoo removal does not mean they dislike tattoos. Each tattoo removal client has a specific motivation for wanting to remove – or fade – their ink. Whether they are removing an ex-lover's name from their arm, erasing a misspelled word, or are going through a lifestyle change, many patients seek tattoo removal in hopes of replacing an old tattoo with a new design. This is where tattoo artists capitalize. Laser tattoo removal encompasses complete ink removal, partial removal, and fading for cover-up tattoos, providing more opportunities for patients to get additional artwork.
Fading for Cover-Up Tattoos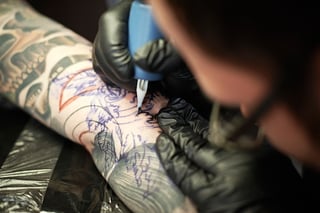 Cover-ups are extremely popular, but best executed when a dark tattoo has been faded down. With laser tattoo removal, tattoo artists are able to lighten original artwork, lessening the amount of ink they need to use in a cover-up, while giving themselves a cleaner canvas to work on for more flexibility with their design. Instead of sending your clients to an outside tattoo removal provider to get their tattoo faded, you, the tattoo artist, can personally perform the laser treatments in your shop and follow-up with a cover-up tattoo. Tattoo artists can use their tattoo knowledge and expertise to guide cover-up patients through the entire artistic process – from tattoo fading to tattoo application and modification.
Increase Profits
Providing laser tattoo removal as an additional service will make your tattoo shop stand out from the competition. You can rebrand your shop as the most advanced, full-service tattoo shop in your area. Professional tattoo artists are the most knowledgeable people when it comes to ink-skin interaction and have the greatest possibility of connecting with people who are most interested in removing or changing their ink. Laser tattoo removal increases shop revenue as well as increases the opportunities that come from applying successful cover-ups.
Adding Tattoo Removal for Physicians
Title Benefits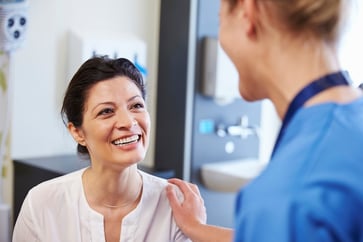 Expanding a practice with laser tattoo removal is a smart choice for many businesses, however, physicians have a slight advantage. Some patients interested in laser tattoo removal are more inclined to seek out a medical professional due to their medical expertise. This especially applies to dermatologists since they are the skin care specialists. Furthermore, state regulations for laser procedures favor medical professionals over non-medically licensed business owners, and a few states allow only physicians to operate tattoo removal lasers.
Increase Profits
Laser tattoo removal is an extremely easy procedure with no consumable parts cost and a very short treatment time. Adding this service can bring significant profit to any practice – patients are even willing to pay a premium to have their tattoo removed by a licensed medical professional. Additionally, laser tattoo removal is categorized as a cosmetic procedure, meaning it is cash-pay and cannot be filed with medical insurance.
Existing Resources
Unlike new business owners, physicians are already equipped with all of the resources necessary to begin laser tattoo removal: a clinic, staff, and clientele. Laser tattoo removal is a noninvasive procedure that is very easy for nurses and staff members to learn, and can be performed in the rooms currently being used for other treatments. The most convenient resource is the existing base of patients available to physicians. Due to the large tattoo population, there is no doubt that your patient pool consists of dozens, if not hundreds, of tattooed individuals who would be interested in receiving laser tattoo removal – especially from someone they already have a trusted patient-provider relationship with.
---
Adopting laser tattoo removal is one of the smartest decisions an existing business can make. This high-demand procedure can add significant profit to any practice, help existing clients while reaching new ones, and do so all without requiring many additional expenses. Established clinics and practices that already have a treatment area, staff, and client base are three steps ahead of the game and easily able to enter this in-demand industry.
Astanza has helped many business owners with just as many different focuses expand their services with laser tattoo removal. For those not currently involved in the cosmetic or aesthetic laser industry, adding laser tattoo removal may seem intimidating. However, with the right technology, the best training, and great resources, you could easily attract more potential patients and take advantage of this profitable procedure.



Learn More
Check out these other resources from Astanza: