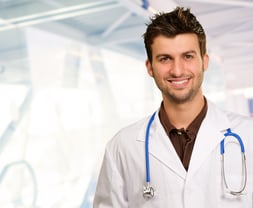 Astanza believes that we do more than just sell lasers; we change people's lives. We help clients start profitable new businesses, we help people change their appearances and feel better about themselves, and we care about each other as family. How you intend to change people's lives is one of the criteria for selection of the 2018 Astanza Hair Removal Scholarship recipient.

How do you intend to change people's lives?
Laser hair removal procedures
are on the rise across the nation, and Astanza is meeting this demand with its line of diode technology hair removal systems yielding fast, effective hair removal treatments so that patients can feel comfortable in their own skin.
The 2018 Astanza Hair Removal Scholarship is a merit-based award in a one-time amount of $1,500 for students to use toward educational expenses. Students are eligible if they attend accredited colleges and are studying one or more of the following fields:
Physics
Biology
Engineering
Medicine
Nursing
Other natural/applied sciences
Further details can be found on the official scholarship page. If you or someone you know fits the criteria, be sure to complete the application process (we promise it's one of the simplest out there.) Finally, feel free to contact scholarship@astanzalaser.com with further questions!