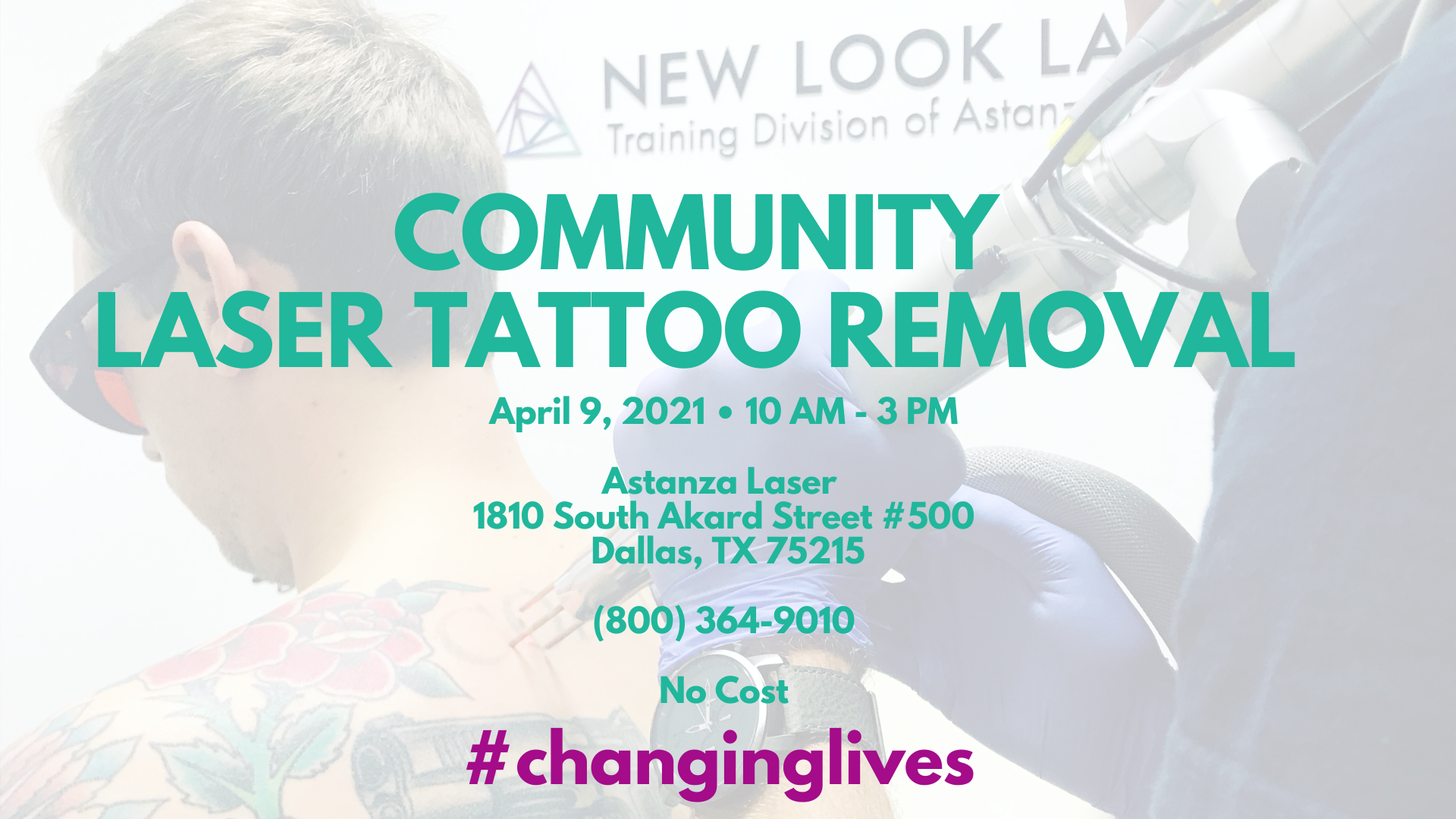 Astanza Laser is the leading provider of laser tattoo removal devices to non-profits and corrections facilities around the country and are experts in how to start and operate a non-profit laser tattoo removal program.
Periodically, Astanza gives back to the community by offering free laser tattoo removal to those in the DFW area that are not able to afford tattoo removal but want to remove painful memories of the past, improve their employment prospects by erasing visible hand or face tattoos, or have others reasons to remove a tattoo.
The next Community Laser Tattoo Removal day in Dallas, Texas, is April 9, 2021, at Astanza headquarters: 1810 S. Akard Street #500, Dallas, TX 75215.
No-cost laser tattoo removal is provided by the experienced team of biomedical engineers and trainers at New Look Laser College and conducted between 10 AM and 3 PM on April 9. New Look Laser College is the foremost laser tattoo removal training program in the United States and has taught thousands of laser tattoo removal practitioners how to successfully perform the process of laser tattoo removal using the latest technology from Astanza Laser.
Sign up for your no-cost laser tattoo removal session by scheduling a spot at
https://www.signupgenius.com/go/10c0c49a9ab2daaface9-community
Astanza and Non-Profit Laser Tattoo Removal
You can also read more and see Astanza's work with non-profits by checking out a few of the new stories we have been featured in recently.
Non-profit Generation Diamond Featured on KMTV News

Non-Profit SouthWest Laser Tattoo Removal Program Featured on KSAT 12

If you have further questions about Astanza and non-profit tattoo removal you can learn more at https://astanzalaser.com/non-profit-laser-tattoo-removal