Astanza Laser is excited to welcome Beth Gualario to our rapidly expanding team! Beth is serving as Astanza's Regional Sales Manager in Florida where she'll be able to take advantage of a growing aesthetic market.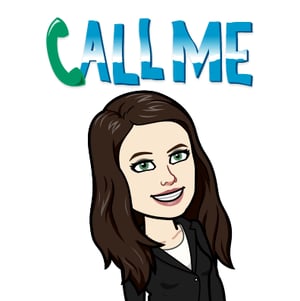 "It was so refreshing to find a company like Astanza Laser, and I'm thrilled to be part of their rapidly growing sales team," Beth Gualario.
Astanza strives to change lives for the better through superior service, training, marketing support and innovative technology. We wouldn't be able to meet these goals and support our clients without our exceptional employees.
All Astanza employees are valued for their dedication and expertise. Astanza's establishment as the top brand in tattoo removal technology is due to their hard work and commitment to our mission and putting clients' needs first. We believe Beth will help us continue to positively impact our client's and community's lives.
Beth joins Astanza after gaining over 12 years of valuable sales experience in the pharmaceutical and medical device fields, including over five years of sales experience with various Dermatology, Plastic Surgery, and Medical Spa companies. Recently, Beth was responsible for the national launch of the CooLifting Medical Device as the National Sales Manager at PriyanaMD.
"I am so excited to welcome Beth to the Astanza family," said David Murrell, President of Astanza. "In addition to her impressive sales experience, Beth's energy will help drive our development of the aesthetic laser market in Florida where we have been seeing a heightened interested in laser tattoo removal."
We're thrilled to have Beth join the team and look forward to changing more lives together. Read the full press release here.
Find Beth at these upcoming event in Tampa :