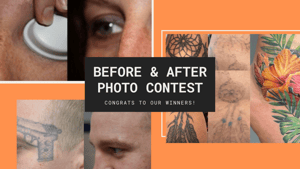 The Astanza client-only Before & After Photo Contest is back and better than ever! The photo contest focused on laser tattoo removal results and fading for cover-up tattoos in previous years. This year we've changed the rules to include a third category for the best aesthetic before and after photo.
We received numerous entries that made voting that much harder, but three photos stood out the most. Congratulations to Elkhart County Jail Ministry, 1 Point Tattoo, and Vanish Laser Tattoo Removal & Skin Aesthetics for their winning before and after photos. Keep reading to learn more about these standout clients and to see their winning entries.
---
Best Completed Tattoo Removal:
Elkhart County Jail Ministry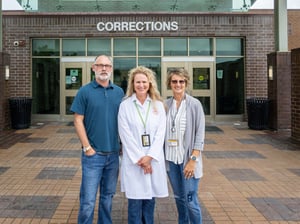 Elkhart County Jail Ministry uses the Astanza Duality laser to deliver free tattoo removal to inmates and affordable treatments for formerly incarcerated individuals. For many inmates, tattoos serve as painful reminders of their past. Elkhart County Jail Ministry hopes to help inmates obtain better job opportunities by removing gang-related tattoos, trafficking tattoos, and visible tattoos on the neck, face, and hands.
Here's what the team at Elkhart County Jail Ministry had to say about their winning photo: "James had a job in the RV industry, and when public tours came through the plant, his supervisor would ask him to avoid being seen because of the gun tattooed on his face. Now James no longer has to hide. We are privileged to help men and women in the jail break free from the chains of their past in a practical way - by using our Astanza laser to remove gang tattoos, and tattoos on their hands and face. We truly have the best job in the world!"

Best Tattoo Removal Lightening and Cover-Up: 1 Point Tattoo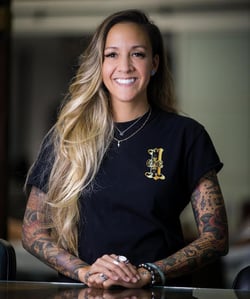 1 Point Tattoo is a premier full-service tattoo shop in Kailua, Hawaii, and home to some of Hawaii's most talented tattoo artists. They use the Astanza Duality laser to remove unwanted tattoos and also fade tattoos in preparation for a cover-up tattoo.
1 Point Tattoo saw an opportunity to improve their cover-up artwork by fading existing tattoos to create a cleaner canvas for their artists. Lightening a tattoo gives tattoo artists more flexibility when designing a cover-up tattoo. Also, it removes size and color restrictions that often come with complicated cover-ups, especially over tattoos with dense, dark black ink. More tattoo shops are implementing laser tattoo removal to both modify existing art and completely remove undesired tattoos.
Here's what 1 Point Tattoo's manager, Kristine Le-Esposito, had to say about winning: "Aloha, I could not be more happier on winning this year's 2020 Best Lightening and Cover-Up Category. I wouldn't be where I am today with out the amazing lasers Astanza has created for my journey in laser tattoo removal."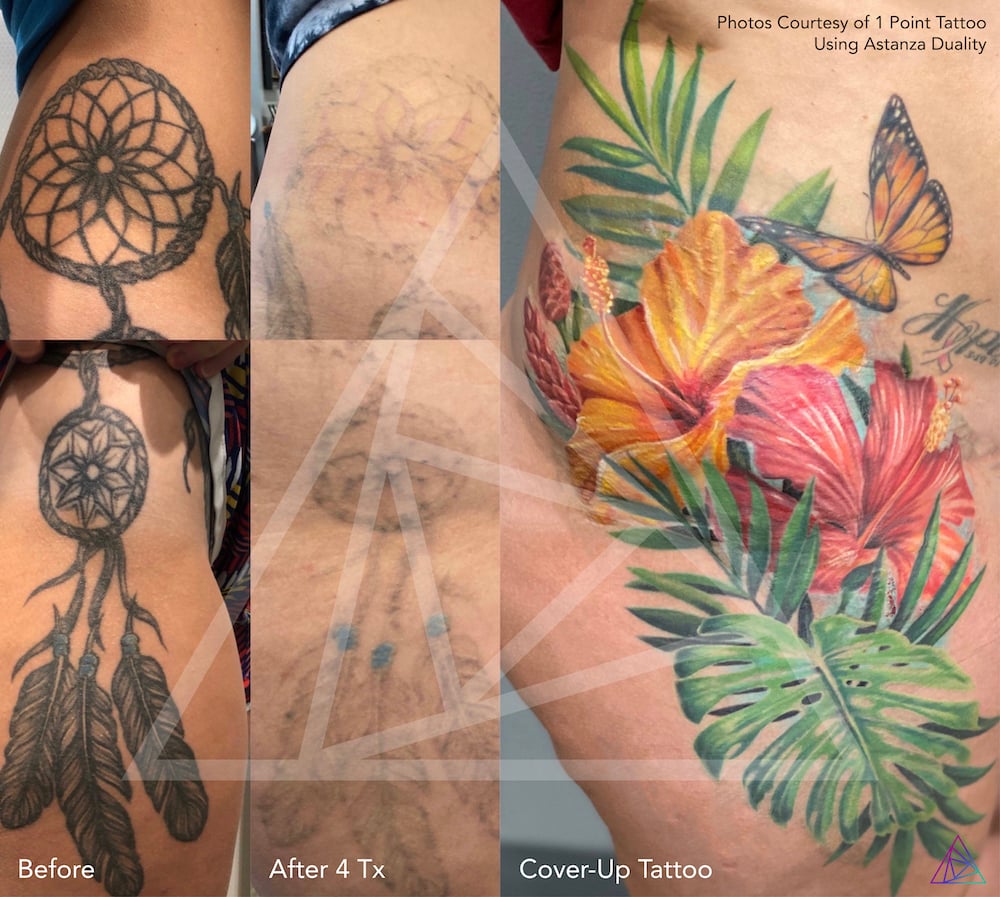 Best Aesthetic Treatment:
Vanish Laser Tattoo Removal & Skin Aesthetics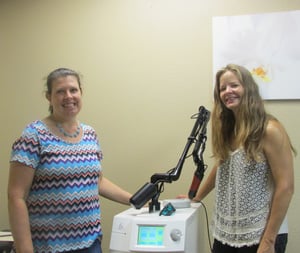 Vanish Laser Tattoo Removal & Skin Aesthetics is a leading aesthetic laser clinic in the greater Dallas-Fort Worth, Texas area. Established in 2012, Vanish is one of DFW's longest-standing laser aesthetic practices.
Dr. Heather Wright and her team are true skin experts and extremely knowledgeable in their field. They provide laser tattoo removal, skin rejuvenation, pigmented lesion, acne treatment, and vascular lesion removal using the Astanza Eternity laser and Etherea MX platform laser.
Here's what Dr. Wright had to say about winning the Aesthetic Treatment category for this year's Before & After Photo Contest: "We're super excited to win this contest! The picture we submitted is definitely one that shows amazing results in a skin discoloration treatment. Part of what is fun at Vanish is seeing clients come in with things that affect their appearance and knowing you've made a difference in their lives!"

---
We want to say THANK YOU again to everyone who entered their photos for the first half of the Astanza Before & After Photo Contest. For those who did not get a chance to enter or win, you're in luck! The second half of the 2020 Before and After Photo Contest started on July 1 and is active until December 31, 2020.
Visit the official contest page to learn more about the rules and regulations and enter your photos to win a grand prize! This contest is restricted to Astanza clients only.
To learn more about capturing the best before and after photos, click here to download our free eBook: Mastering the Art of Before & After Photos. In this eBook, we share insights on how to take quality photos, which camera technology makes the most sense for any budget and aesthetic practice, where to share your photos, and much more!