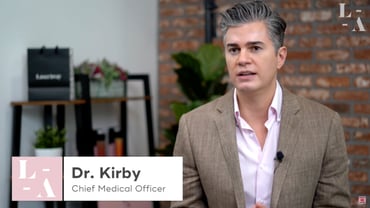 Astanza is proud to have our technology used and trusted by some of the leading laser practices around the world. One of our most renowned clients is LaserAway, the nation's leader in aesthetic dermatology. LaserAway exclusively uses the Astanza Duality Q-switched Nd:YAG laser to perform tattoo removal at their numerous locations nationwide.
Earlier this year, LaserAway created a video featuring Dr. William Kirby, Board Certified Dermatologist, LaserAway's Chief Medical Officer, and creator of the Kirby-Desai scale. He also won the second season of the CBS reality show Big Brother and has made several television appearances as an aesthetic dermatology expert. In the video, Dr. Kirby addresses some of the most commonly asked patient questions regarding how tattoo removal works.
In this article, we'll break down each question that Dr. Kirby answers to give you a better understanding of this advanced laser procedure and why you should invest in laser treatment to remove your unwanted ink.