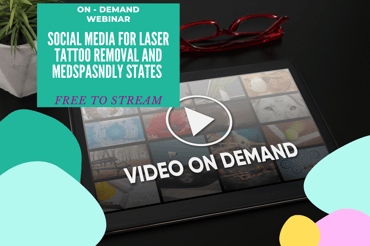 Social media is an essential marketing tool that has helped numerous aesthetic businesses and medical spas connect with customers, attract leads, increase brand awareness, and boost sales. Astanza has developed an on-demand webinar that you can watch at your leisure to learn more about effectively using social media for your medspa or aesthetic business.

Social platforms, including Facebook, Instagram, YouTube, Twitter, and more, are used by consumers worldwide to connect with businesses and other audiences about specific interests. In fact, in 2020, 80 percent of the US population had a social networking profile, and according to estimates, the number of worldwide social media users reached 4.2 billion in January 2021.

In addition to gaining referrals and getting positive reviews, social media can educate potential leads and existing clients about your services and create opportunities for immediate, direct conversations between interested individuals and your brand. It's safe to say that your medical spa needs to have a solid social media presence to build your brand, attract new clients, and nurture existing relationships.