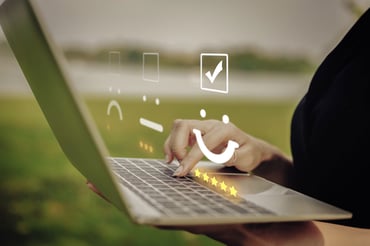 It's the question on every aesthetic business owner's mind: How do I retain my current customers and build brand loyalty?
Every business owner hopes to make their clients happy and satisfied with the services they provide. And while you can't control your clients' emotional response to your work, you can do your best to elicit positive responses. Of course, aesthetic business owners know they have to deliver outstanding consultations, treatments, and overall patient experiences to gain repeat business and brand loyalty.
At the root of this age-old challenge is figuring out how to make it irresistible for clients to keep coming back (and use their powerful word-of-mouth to deliver referral business).
In this article, we'll discuss a few tips that can help turn your clients into raving fans, reduce patient no-shows, and keep them coming back for more!