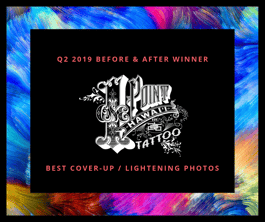 April 2019 marked the start of the first ever Before & After Photo Contest for Astanza clients! The contest was created to showcase and reward clients for the great tattoo removal results they've produced and is held each quarter of the year.
The Astanza Before & After Photo Contest rewarded one winner each for two different categories:

Best Complete Tattoo Removal Photo
Best Cover-Up/Lightening Tattoo Removal Photo
This contest is restricted to Astanza clients only. Patients interested in being treated by an Astanza laser provider can get connected here.
We're thrilled to announce 1 Point Tattoo as the winner of the Cover-Up/Lightening category of our Q2 Astanza Before & After Photo Contest! Cover-up / Tattoo Lightening patients seek to fade down their existing ink enough so that a tattoo artist would be able to easily cover the remaining ink without compromising the newer artwork.

1 Point Tattoo is one of Hawaii's premier tattoo shops and home to some of the most talented tattoo artists in Kailua, Honolulu. They became a full-service tattoo shop after adding the Astanza Duality laser in 2017. Since then, they've helped numerous clients remove their unwanted ink and fade their existing tattoos to better execute cover-ups. See their winning photo entry below: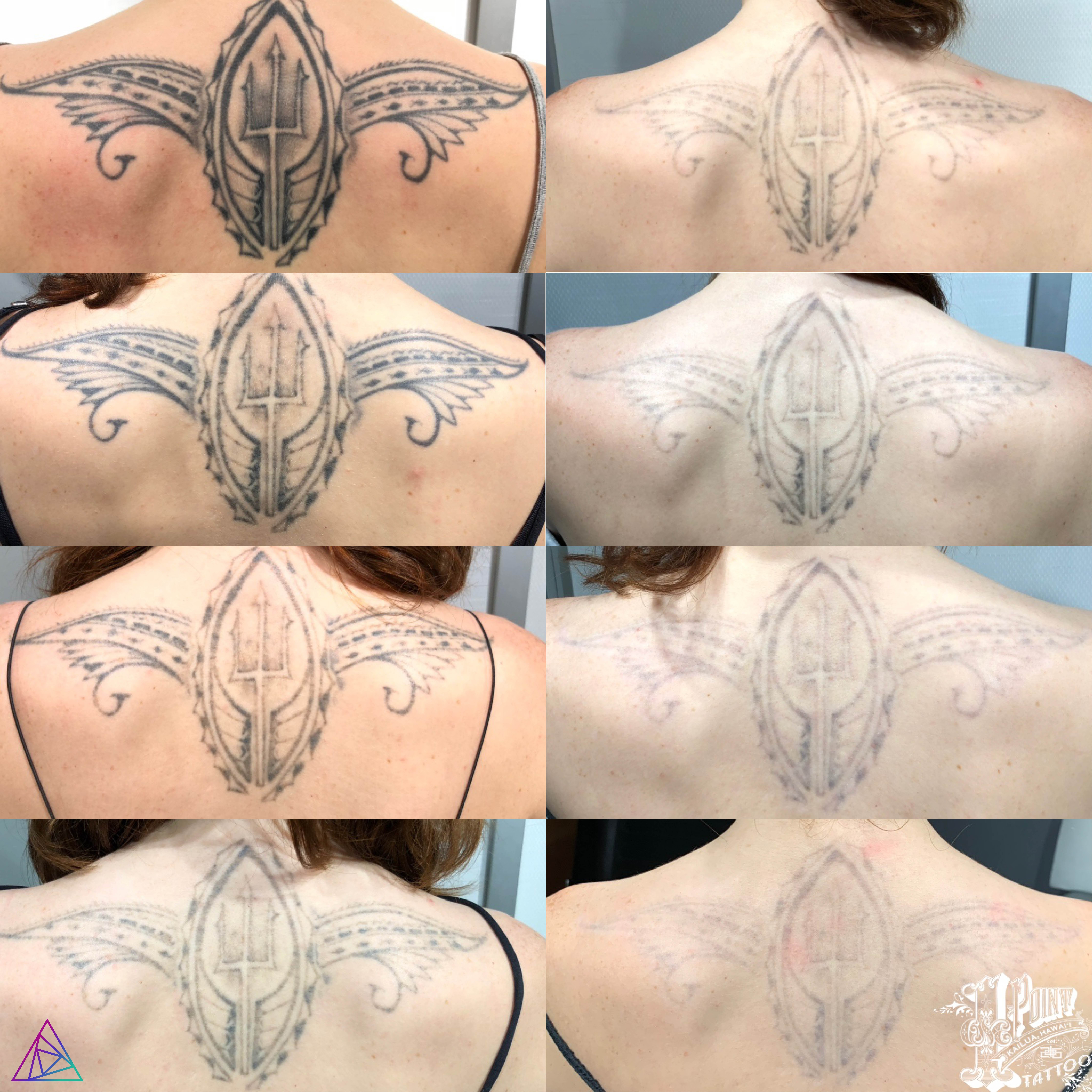 We also want to give a big thank you to all of the other Astanza clients who participated in this quarter's Before & After Photo Contest. Below are a few entries from Evolve Tattoo Removal, the runner-up for Best Cover-Up/Lightening Tattoo Removal Photo:
RxPhoto: Patient Photography Software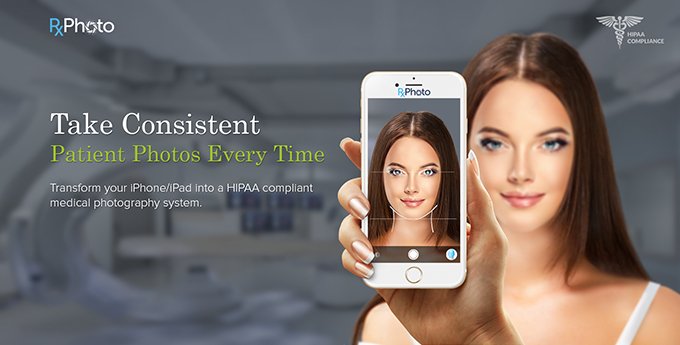 Astanza would also like to thank RxPhoto for partnering with us and our clients for this contest. RxPhoto is a clinical photography photo management and storage app that is widely used by dermatology, aesthetic, plastic surgery, medical spa, and tattoo removal practices.
RxPhoto is the perfect app for taking, organizing, and displaying before and after photos in your tattoo removal or aesthetic practice. Best of all, it's HIPAA compliant and can be securely accessed from your mobile device, tablet, or desktop. Astanza clients who are interested in integrating RxPhoto into their practice can get a special discount just by being an Astanza client! For more information on how to sign up with our special discount code, contact your Astanza Laser Sales representative.
Astanza is hosting a special webinar: Mastering Before and After Photos to Grow Your Aesthetic Business on August 27. Sign up today to learn more about this great photo software app and how before and after photos can help you stand out from your competitors.
---
Although Quarter 2 of the Astanza Before & After Photo Contest has come to an end, Quarter 3 has officially begun and lasts from July to September 2019! If you are an Astanza client and wish to enter for a chance to win some really great prizes, visit our official Photo Contest page and submit your photos today.
If you are a patient who is looking to get great tattoo removal results like the photos above or wish to be treated for other aesthetic procedures, visit our provider page to get connected with an Astanza provider near you!