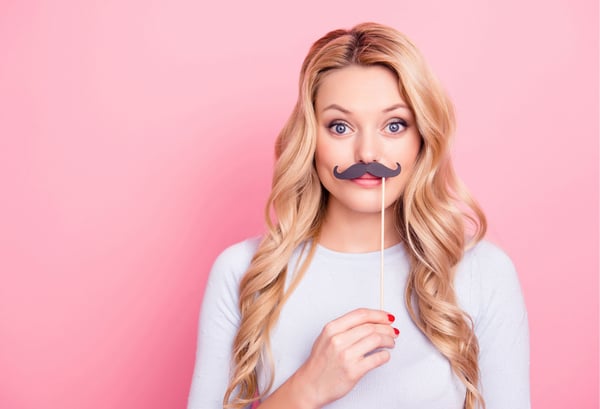 Laser hair removal is one of the most popular aesthetic treatments available. With the general interest in aesthetics on the rise, practitioners must have the right tools at their disposal to meet the needs of their patients. Safely and effectively treating different skin types, hair colors, and desired treatment areas are the main features practitioners look for when researching hair removal lasers. However, a laser component that is often overlooked is spot size.

Spot size is the radial distance of a laser's light beam and affects the penetration depth of light energy. Spot size plays an essential role in administering the most efficient and timely laser hair removal treatment for different body areas such as the face/neck, bikini area, underarms, legs, and back. Keep reading to learn the best laser spot sizes to use for the most popular laser hair removal areas!
1 cm2 for Face and Neck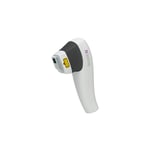 Treating hair on the face and neck has become increasingly popular among both men and women. These treatment areas require a precise laser spot size to best target smaller regions. Practitioners should use a laser spot size of approximately 1 cm2 to treat pesky neckbeards, stubborn hair above the lip, and unwanted hair between the eyebrows. A smaller spot size allows practitioners to be more precise and avoid treating areas where the patient is already satisfied.
1.5 cm2 for Bikini Area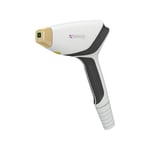 The bikini area is another frequently-requested laser hair removal area that practitioners need to treat efficiently. A slight step up from 1 cm2, this spot size can maintain precision while also helping practitioners cover more space and save time on each treatment. Using a 1.5cm2 spot size on the bikini area can help your patients say "so long" to painful waxing and inconvenient shaving once and for all!

3 cm2 for Underarms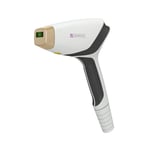 Underarms, perhaps one of the most common areas to treat, are best treated with laser hair removal devices using a 3 cm2 spot size. By doubling the surface area from the spot size mentioned above, practitioners waste no time performing hair removal treatments in this region. Most providers can complete one underarm procedure with only a few "zaps," instead of countless tiny pulses seen in older technology.

10 cm2 for Legs and Back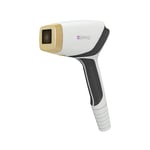 Patients and practitioners often wait an hour or longer to treat large hair removal areas like the legs and back. However, thanks to newer technology, practitioners can complete a large area like a man's back in under 5 minutes using a 10 cm2 spot size! Stop making you and your customers waste hours sitting through tedious leg and back procedures with tiny spot sizes. With updated technology, your practice could treat ten patients within the same time it takes to treat one with older technology.

Get the Most Out of Laser Hair Removal for Your Med Spa
The demand for laser hair removal shows no signs of slowing down. It's essential to invest in the most cutting-edge technology to treat patients efficiently and stay competitive in your market. The MeDioStar hair removal diode laser's versatile 1, 1.5, 3, and 10 cm2 spot sizes have helped countless med spas capture more business, create satisfied customers, and increase revenue year after year.

Astanza is excited to hear from Dr. Jason Emer about his experience using the MeDiostar at his award-winning West Hollywood practice. Widely recognized as an accomplished, influential force in the aesthetics industry, we're thrilled Dr. Emer chose the MeDioStar for his clinic. To learn more about the clinical and business advantages of using the MeDioStar diode laser in your clinic, join us for a special live webinar featuring Dr. Emer on December 14, 10:00 AM CST!
Click here or below to register to watch the webinar, "Dr. Jason Emer Talks Advanced Laser Hair Removal for Med Spas." This webinar and all educational resources produced by Astanza are always free to view!