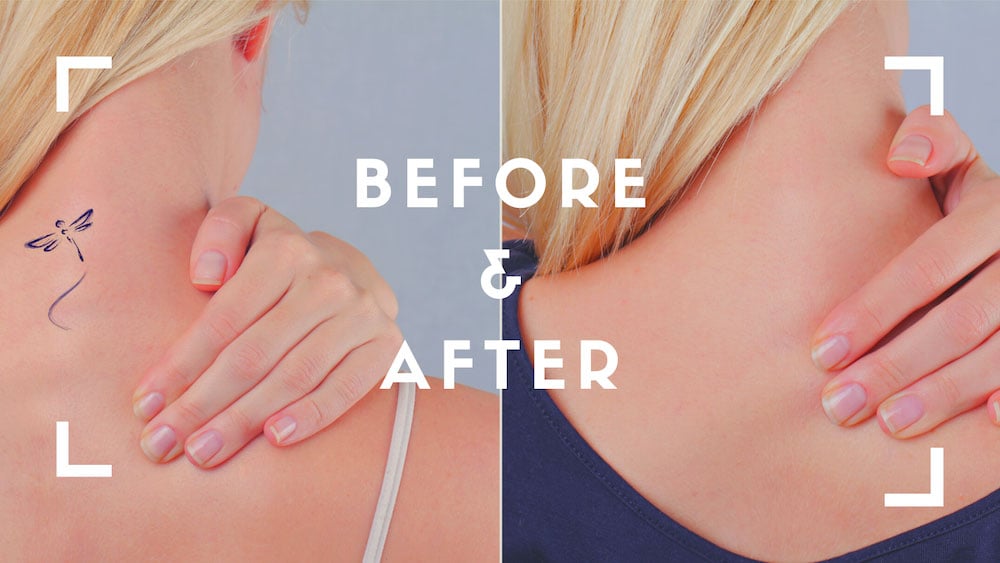 Before and after photos are the essence of any aesthetic practice, especially laser tattoo removal practices. People interested in erasing an unwanted tattoo, removing unsightly age spots and spider veins, or revitalizing their skin with skin resurfacing usually visit an aesthetic practice's before and after gallery page before booking an appointment and putting their trust in that business.
Astanza clients worldwide have built impressive before and after galleries using Astanza laser technology. Our client-only Before & After Photo Contest celebrates the amazing results they've achieved and the numerous lives they've impacted through laser tattoo removal and other aesthetic procedures. The contest is held twice every year, once in the spring and the fall. Check out the winners from our Fall 2020 contest below!
Best Completed Tattoo Removal: InkAway Laser Tattoo Removal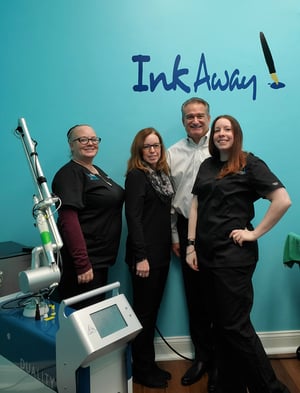 InkAway Laser Tattoo Removal uses the Astanza Trinity laser to safely and effectively remove unwanted tattoos at an affordable price. InkAway Laser Tattoo Removal was founded in 2016 and now operates two locations, one in Chadds Ford, PA, and the other in Paoli, PA. InkAway Laser Tattoo Removal is one of the leading tattoo removal providers in Pennsylvania and is known for its full-spectrum removal results. The trusted tattoo removal practice performs complete tattoo removal, fading for cover-ups, and selective tattoo removal for multicolored tattoos and all patient skin types.
"I am so excited to have been given this opportunity to share the work that I am proud to have my name behind," stated Ink Away specialist Stephanie Sapp. "Helping a person remove a constant reminder of a past mistake or regret is such a rewarding experience. I strive for excellence, and I am proud of the end result for all of my clients with tattoo regret. I truly appreciate every client that walks through the door at Ink Away Laser Tattoo Removal."
See InkAway Laser Tattoo Removal's winning photo below: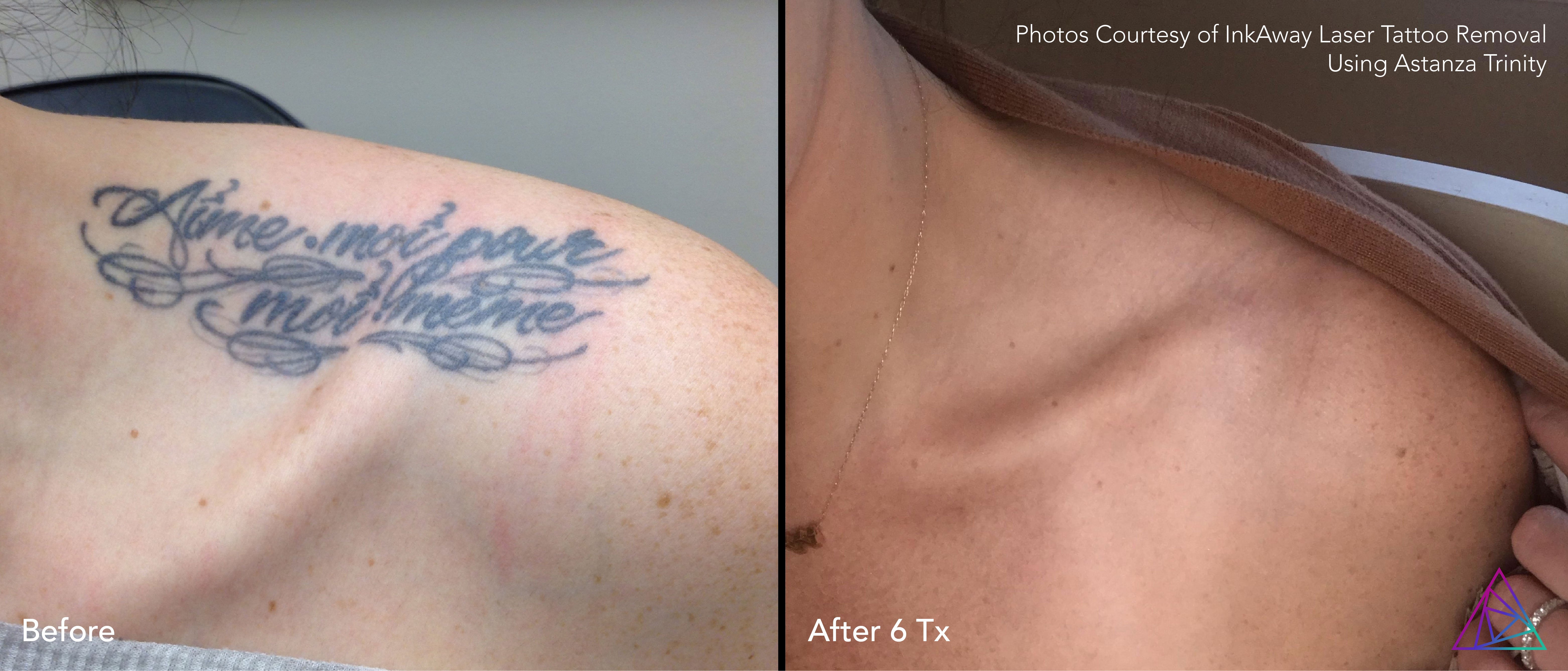 Best Tattoo Removal Lightening and Cover-up: Spectrum Laser Aesthetics
Spectrum Laser Aesthetics is a leading laser practice in Tyler, TX that provides numerous laser treatments using top-tier Astanza laser technology, including the Astanza Trinity and Astanza ReSmooth. Spectrum Laser Aesthetics are laser and skin experts specializing in laser tattoo removal, hair removal, pigmented lesion removal, spider vein removal, and more. In their efforts to give back, Spectrum Laser Aesthetics offers free above-collar tattoo removal for gang-related tattoos, sex trafficking tattoos, cancer markers, and prison tattoos.
"We consider our relationship with Astanza Laser to be invaluable. The amount of ongoing resources and opportunities that they provide is astonishing. We love how capable the Astanza Trinity is when fading or fully removing any tattoo ink colors, safely, for all skin types," said the Spectrum Laser Aesthetics team.
See Spectrum Laser Aesthetic's winning photo below: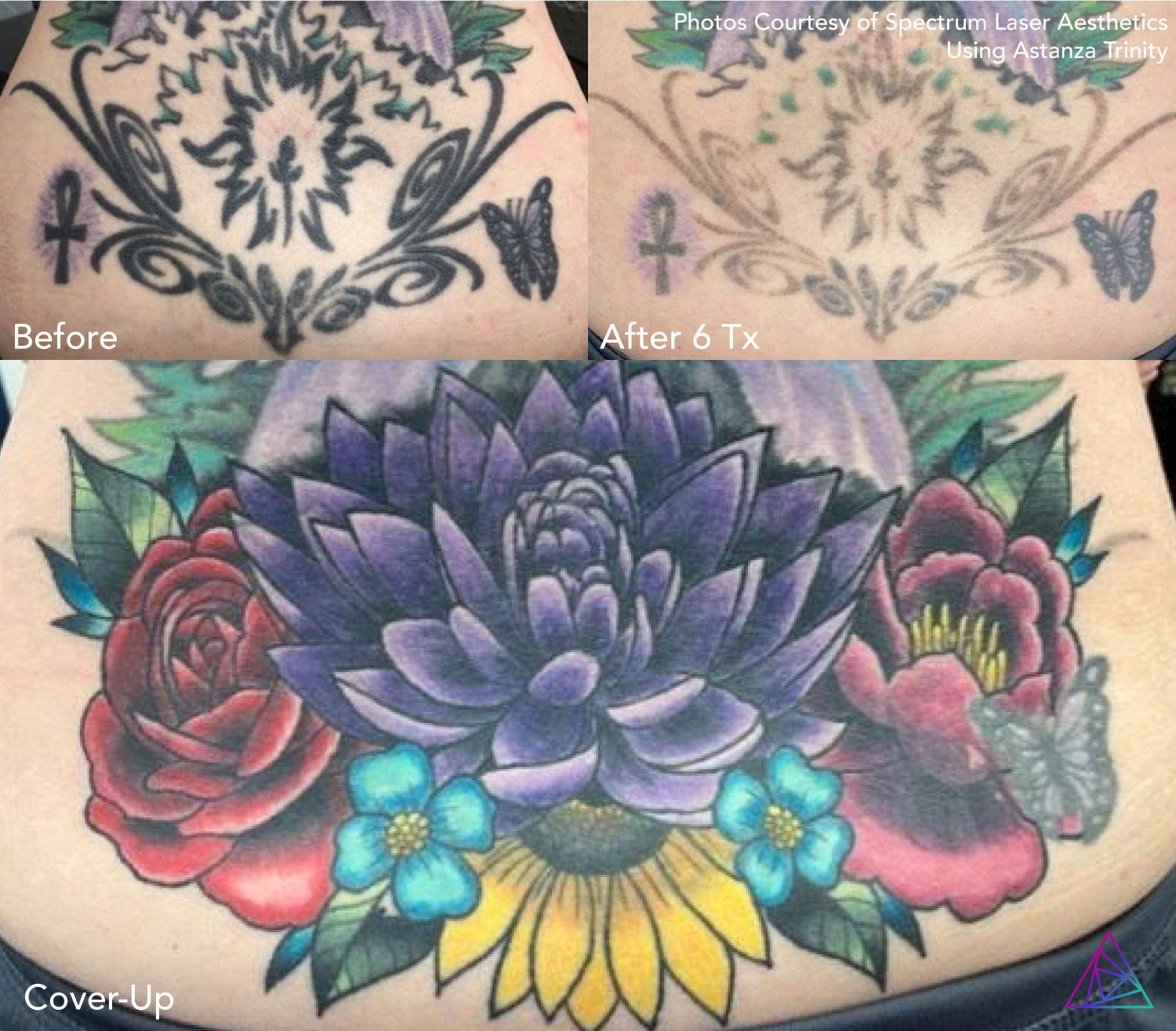 ---
Grow Your Business with Better Before and After Photos
Are you interested in growing your aesthetic practice and attracting more clients? One of the surefire ways to accomplish this is by capturing consistent before and after pictures that showcase your practice's skills and results.
In our pre-recorded webinar, Mastering Before and After Photos to Grow Your Aesthetic Practice, we share insightful tips and techniques to help you improve your photo taking skills and leverage them to get more business. Click here or the image below to watch the webinar!