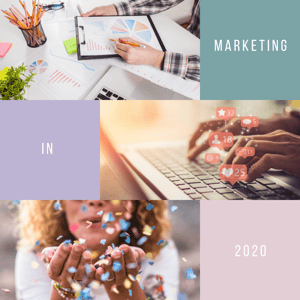 When it comes to marketing your aesthetic practice or laser business, you need to have a marketing plan set in place. You may offer the best products, most innovative treatments, and the most advanced technologies but, without a marketing plan, you won't have anyone coming to your practice to sell to.
Without a concrete marketing plan, you're creating a window for unwanted and unplanned marketing issues to arise. The saying, "we'll play it by ear," is something that you and your aesthetic practice should refrain from saying at all costs.
A marketing plan outlines the big picture items of your year and makes all your ideas, events, goals, budget, and other marketing avenues a reality. In our latest eBook, 10 Steps to Market Your Aesthetic Practice in 2020, we dive into crucial tips and insights to help you market your aesthetic practice better than ever before.
---
The first chapter of this eBook covers the importance of having an annual marketing plan, how to analyze your business's past performance and current situation to shape your future marketing endeavors, and why it's better to be proactive verses reactive.
A marketing plan gives you a better understanding of your services, how they performed in the past, and what changes need to be made to highlight services that brought the most success. Marketing plans also define your target audience and helps you spot opportunities to improve engagement with them.
Furthermore, a marketing plan helps examine your challenges and define the differentiators that make you stand out from your competitors. By learning your aesthetic practice's strengths, weaknesses, opportunities, and threats (SWOT), you'll be able to analyze your market situation and create a plan for success.
Once you've defined your SWOT indicators, you can then move onto setting realistic goals, scheduling out events, and building an annual budget.
No aesthetic practice is too small to have a marketing plan. If you are looking to grow your practice, attract prospective customers, appeal to existing clients, and increase your profits in 2020, it's time to implement a smart marketing strategy.
---
Is Your Aesthetic Business Up to Date on the Latest Trends?
The aesthetic industry is constantly evolving. Luckily, Astanza has insights, strategies, and best practices that you can implement to keep up with the latest aesthetic trends and grow your business this year.
Learn about 2020 aesthetic industry changes, how they'll affect your business, and how you can capitalize on them during our exclusive webinar, "2020 Aesthetics Trends (and How They Affect Your Business)" on January 30, 2020, at 1:00 PM CST!

This webinar is free to view and open to the public / first 100 registrants.
Click here to sign up today!