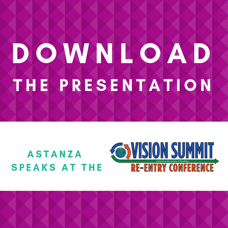 Recently, Astanza Laser members, David Murrell and Brian Hasenbauer were given the opportunity to speak at the annual 2018 Texas Vision Summit Re-Entry Conference in Bryan, TX. Alongside Amber Gabler of the Texas Juvenile Justice Department Program, David and Brian offered their insights on how crucial laser tattoo removal can be for individuals re-entering society after incarceration.

The majority of the conference attendees were corrections center staff, law enforcement officers, and persons interested in reducing recidivism through job training and additional programs.

During the conference, Astanza shared their ideas along with other workshop presenters, speakers and re-entry specialists on how these groups can work together to improve the process of re-entering society after incarceration and keep these individuals out of the criminal justice system. All groups represented at the Vision Summit Re-Entry conference were excited to find ways we can improve the lives of people affected by the criminal justice system and improve our communities.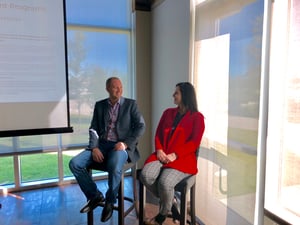 In addition to research and evidence-based practices, conference attendees learned more about innovative programs and service providers that assist individuals re-entering society from the criminal justice system with housing, transportation, employment and education.

"It was interesting to hear first-hand from ex-offenders and their families how important it is to serve different population groups like Veteran's, the LGBTQ+ community, and those with health impairments," said David Murrell, Astanza President. "We gained valuable insight into how we can continue to provide groups like the Texas Juvenile Justice Department Program with the best equipment possible to continue to change their clients' lives."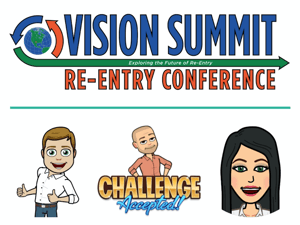 Click here to download Astanza Laser's presentation from the 2018 Vision Summit Re-Entry Conference and learn how laser tattoo removal is being used by corrections departments and non-profits around the country to aid in the re-entry and employment process.


Astanza and Non-Profit Laser Tattoo Removal
Astanza has partnered with various non-profit organizations nationwide to provide free or low- cost tattoo removal to specific individuals in need. In our continued efforts to change lives and positively impact those around us, we held a special webinar that highlighted laser tattoo removal in the non-profit industry: Deinked for a Cause - The Story of Non-profit Laser Tattoo Removal.
Read more about Astanza's relationships with non-profits like Elkhart County Jail Ministry and the Texas Juvenile Justice Department and how they're changing lives through Astanza technology.




If you are interested in starting a non-profit laser tattoo removal organization or receiving assistance with funding or grant writing for an existing organization looking to provide laser tattoo removal, please contact bhasenbauer@astanzalaser.com.