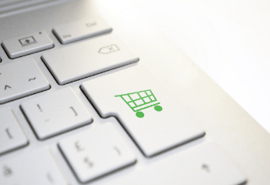 Purchasing an aesthetic laser doesn't have to be a complicated or mysterious process when you're armed with facts to dispel common misconceptions about the laser buying process. Some of the most common misconceptions about purchasing an aesthetic laser include the required credit score for obtaining a loan for an aesthetic laser and how much money you have to put down.
In this blog, we'll answer the top questions surrounding the purchasing and financing process for an aesthetic laser.

How much do I need to put down?
The good news is that not all loans require a down payment! Down payments are dependent on various risk factors, including (but not limited to) credit review, your history with the borrower, and time in business. Down payments can vary from no money down to 20% or more of the asset's cost.
One of the benefits of working with a non-bank lender such as Geneva Capital is that they understand each business situation is unique. If the borrower has specific limitations regarding down payment, non-bank lenders do their best to be flexible wherever possible, depending on the risk factors mentioned.
Where is the best source of obtaining a loan?
Every financing organization will offer different interpretations of the borrower's credit and additional terms for the finance agreement. The best source for financing is most likely an institution that knows your industry, understands the asset you're looking to finance, and knows how that asset can help your business generate income. And of course, it's always recommended to work with an accountant to determine the best financing terms to fit your business's needs.
Do I need to have an impeccable credit score to obtain a loan for a laser?
Not always! Many financing companies service a wide range of credit profiles, and well-qualified applicants can choose from various financing options. However, because medical lasers are high-cost assets, non-bank lenders will typically look for the borrower to have high income and net worth if credit challenges are present.
How is purchasing a laser different from leasing a laser?
When you purchase a laser without any financing, you're paying for it in full. This payment route will deplete cash-on-hand and make you look less attractive to lenders should you need them before you can replenish reserves.
Leasing is just another form of financing. With leasing, you can structure the agreement to return the asset at the end of the term. You can also structure your lease agreement very similar to a loan, so you own the asset at the end of the term. Leasing is flexible based on the needs of the borrower.
These are just a few examples of the common types of questions that arise when looking to finance an aesthetic laser purchase. Financing a laser for your aesthetic practice is a great way to plan out payments, keep your business organized, and give you more flexibility to focus on other expenditures. You can learn more about financing the purchase of tattoo removal, hair removal, or other laser types by watching our free, pre-recorded webinar co-hosted with Geneva Capital. Click here or below to watch now!