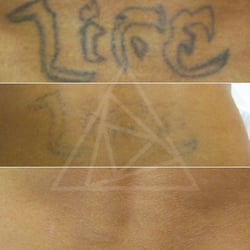 Before and after photos are features that would be great additional content to an aesthetic business website. The benefits of having high quality before and after photos can offer a variety of improvements to your business. Importance of Good Photography
High-quality photos are essential for any aesthetic business, especially when trying to showcase their work through before and after photos. RxPhoto recently wrote a helpful blog detailing how to improve cosmetic dermatology photos by focusing on lighting, backdrop, patient details, camera quality, etc. Overall, it's important to strive for consistency with each of these aspects to capture the best photos possible. Potential patients will be able to set expectations of your services with high-quality, clear, and consistent before and after photos.
Easy Way to Earn New Patients
When you arm your website and social media with strong before and after photos, you help potential customers research your clinic's services and capabilities and make an informed decision on whether or not they'd like to do business with you. By publicizing treatment results, you validate your business to the consumer and build trust before they even walk through your door. Showcasing your before and after photos is a great way to set realistic expectations for the patient, especially when you offer progress photos for a multiple-treatment procedure, like laser tattoo removal.
Makes Your Practice More Competitive
Businesses are usually surprised to learn that having a strong portfolio of before and after photos on their website can improve their SEO (search engine optimization) when they take advantage of using appropriate alt tags, keywords, and captions. By improving your SEO with your before and after photos, keywords, etc., you're working to improve your Google Search Ranking.

As we know, the higher a business ranks in Google's search results, the more likely it is for the potential customer to click through to their website. Leveraging our before and after photos to optimize our SEO can play a key role in driving website traffic and increasing potential leads. In addition, a potential customer is more likely to do business with the clinic that has a larger, more impressive before and after portfolio.
Showcases Your Work!
Featuring your before and after photos on your website and social media is a great way to promote the services you provide. By consistently taking before and after photos, you not only build a strong portfolio, you also become an authority on the procedure in the eyes of your patients and potential new clients.
Ready to Get Started?
To learn how to master before and after photos for your business, view this pre-recorded webinar hosted by the Astanza marketing team. For those ready to get started with improving before and after photos, click here or the link below to access a special discount for an RxPhoto subscription.