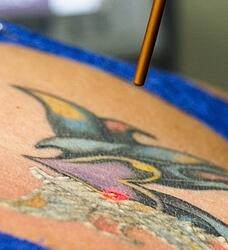 Wanting to to profit from laser tattoo removal? You don't have to reinvent the wheel to make it happen.
Standalone tattoo removal practices have existed since the early 2000's.
When you start a tattoo removal business, you can implement strategies that have worked for other successful clinics in the past.
As tattoos have grown in popularity and awareness of laser tattoo removal has improved, demand has escalated for this procedure. Now is an excellent time to enter the field.
The
market for laser tattoo removal
is huge and continues to grow annually. Tattoos and
tattoo shops
have become a part of mainstream culture, and their popularity extends across all demographics.
Now, the prevalence of "tattoo regret" is skyrocketing. Many people who got tattoos in the past decade are regretting the decision. As the only safe, effective solution to unwanted tattoos, laser tattoo removal is in high-demand. Because the popularity of tattoos expanded into the affluent populations that regularly consume aesthetic procedures, tattoo removal is also now becoming a popular cosmetic treatment at spas.
This article provides a checklist of items to help you quickly establish a profitable tattoo removal practice in your market.
1. Check Your Local Tattoo Removal Regulations
Most of the projects on this list can be done in a flexible order, but this one should take priority.
In the US, state regulations on who can own or operate a laser for tattoo removal and other cosmetic applications vary state to state. In some states, only a medical director relationship may be required. In other areas, a medical professional (such as a nurse practitioner, registered nurse, physician assistant, or physician) must perform the treatments.
Some states have clear laws established by the state medical board. However, many have ambiguous laws or laws that aren't specific to tattoo removal. To do your due diligence before starting a tattoo removal business, it's important to research your local regulations and consult with an attorney that can give you a knowledgeable opinion.
2. Find Affordable Office Space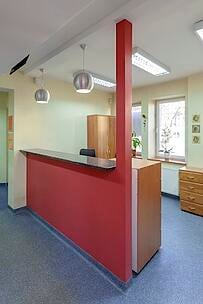 Please note that the word "affordable" was used. When starting a business from scratch, it's best to minimize costs during your first year.
It's advisable to wait on investing in a fancy build-out until after you have a certain level of regular cash flow to finance it.
Very little space is needed to operate a tattoo removal clinic. The space you need includes:
Small reception area
Small office area
Small treatment room
In total, you shouldn't need more than about 800 sq. ft. of space.
Retail office space often cannot be subdivided to the right amount of space, so many clinics choose professional office buildings that allow for medical facilities. Make sure that there is easy parking for your clients and that you negotiate your lease.
As an alternative option, many entrepreneurs start out by renting space within a larger medical practice or spa as they establish a client base.
3. Choose Your Q-switched Laser
Once you're committed to starting this business, it's smart to build a relationship with a laser company as quickly as possible.
Decide what matters to you most about the laser for your clinic. What ink colors do you want to be able to treat? How quickly do you want the laser system to take to warm up for use? What fe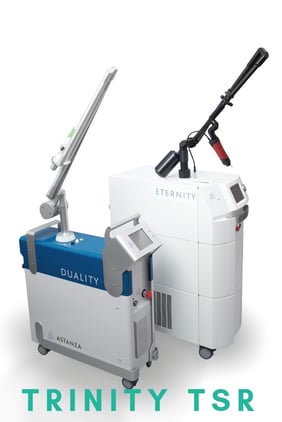 atures matter for you and your budget?
A responsible laser manufacturer will provide consulting and support for you as you build your clinic operation – both before and after the sale.
Astanza provides extensive marketing consulting and services to all of our clients and can also consult with you regarding business operations. In fact, we developed a 30+ page tattoo removal clinic business operations guide – just click here to get the free download or ask one of our representatives about it.
4. Start Marketing ASAP
The earlier you start marketing your services, the more clients you will have during your first week in business.
As we discuss in this article about marketing, web marketing is essential in the tattoo removal business. Patients research tattoo removal online, and you'll want to rank well in search results to have your business found.
Google and other search engines show preference for websites that have existed longer, so it makes sense to establish your web presence as early as possible to benefit your web rankings.
Also make it a priority to build referral relationships early, so that you have those set in advance of your opening.
Note: if you'd like to consult with us regarding the first steps to take in marketing your practice, just let your Astanza representative know that you'd like to schedule a call with our marketing team.
5. Hire Your Staff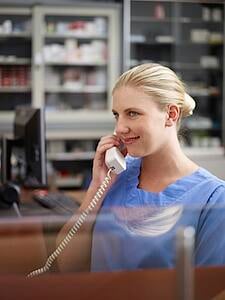 To run a high volume clinic, there typically are only two positions that are needed: office manager and laser technician. When you're just starting out and patient volume is growing, one person could handle both of these roles.
Also, if you need a medical director, you'll need to establish that relationship in advance of opening as well.
You'll want to make sure you coordinate your hiring with the purchase of your laser so that any new staff is available when the laser training is provided at your location.
It's important to have incentives for your staff to hit certain revenue targets – it gives them greater earning potential while encouraging them to sell more treatment packages and have a better close rate during consultations.
6. Have a Plan for the Details
As with all businesses, the devil is in the details – it's what separates the good businesses from the great ones. Because we at Astanza specialize in working with tattoo removal practices, we've know the hurdles that anyone in this industry will have to jump.
Here's a sampling of the questions that should you plan on answering before you open your doors:
What will be your business hours?
How will you manage medical records?
How will you minimize no-show appointments?
What forms of payment will you accept?
How will you manage patient scheduling?
Where will you order medical supplies?
Who will provide your business insurance?
Who will manage social media and the blog?
Some of these questions are more urgent than others to resolve before your opening, but the more details that you can figure out in advance, the less stress you'll have down the road.
---
If you are wanting to start a laser tattoo removal business, the items listed above are the main elements that you'll have to figure out. There are many decisions to be made, but, compared to many businesses, it's a fairly simple business model.
The market for tattoo removal is rapidly growing, and this procedure is highly profitable – with no consumable costs for providing treatments. Most entrepreneurs take 1 to 2 months to complete the set up of their clinic business, but it can be done in as little as two weeks with the right motivation and decision making.
If you want to profit with laser tattoo removal, you're only a few steps away from making it happen.


Learn More
Check out these other resources from Astanza: