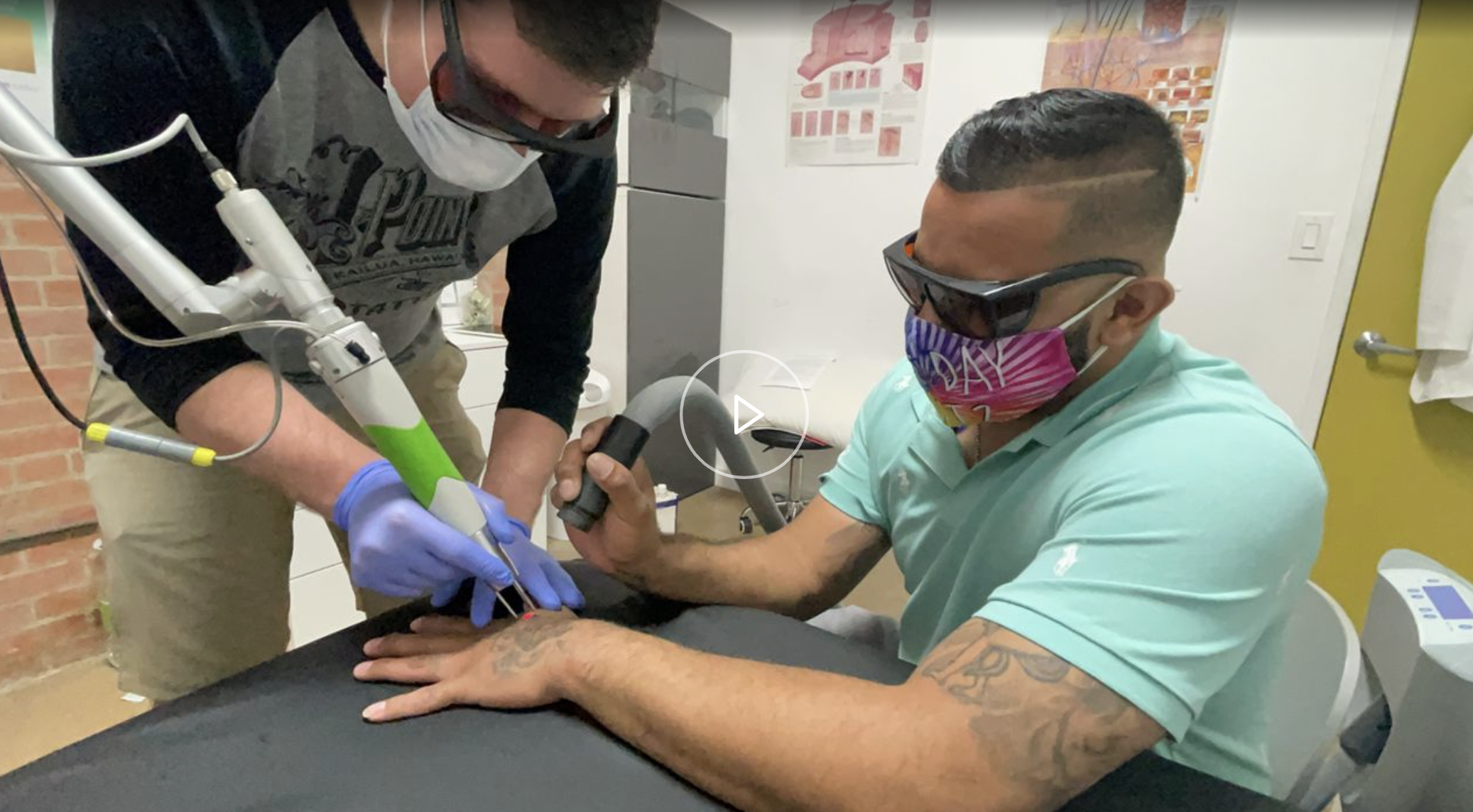 Recently, Spectrum News stopped by the Dallas headquarters of Astanza to learn more about our monthly Community Tattoo Removal Day. Each month, Astanza works with local non-profits and governmental agencies to identify individuals that may benefit from laser tattoo removal to improve their employment opportunities or to remove painful memories of the past.
Astanza's Community Tattoo Removal Day provides free laser tattoo removal to community members and individuals identified by our partners. This includes those who cannot afford tattoo removal, the formerly incarcerated, those affected by sex trafficking, and individuals having difficulty finding employment due to visible tattoos.

The focus of the news story focused on how Astanza helps corrections facilities and non-profits around the United States purchase tattoo removal lasers and set up their own laser tattoo removal programs to serve similar communities. The news coverage also detailed our initiative to help formerly incarcerated individuals remove tattoos that interfere with the job-seeking process.
Here is the piece in its entirety. Thank you to Stacy Rickard from Spectrum News for highlighting this important issue.
Astanza and Non-Profit / Corrections Laser Tattoo Removal
Below are a few of the programs that we have worked with to establish laser tattoo removal programs. Astanza's involvement with these non-profits and corrections facilities includes everything needed to successfully operate a laser tattoo removal clinic. Astanza provides award-winning laser tattoo removal equipment, installation, training, ongoing service, clinical support, and marketing support to those looking to operate a laser tattoo removal clinic or practice.
Corrections
Non-Profit
Soledad Enrichment Action (SEA)

Southern California Crossroads

Interested in starting a laser tattoo removal non-profit organization? Contact Astanza today and we'll connect you with a representative.