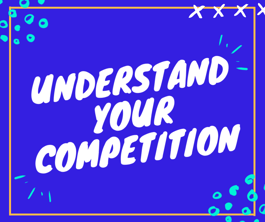 When deciding to open a laser tattoo removal business, MedSpa, or expand the procedures you offer in your practice, you have a lot to consider. What procedure am I interested in offering? What's the best location and office type for my business? Where do I start with financing?

We hear quite often from entrepreneurs the question - What about my competition?

At Astanza, we aim to provide prospective clients with the tools they need to make an informed decision about investing in the aesthetic industry and possibly purchasing new laser devices. We know that investing in a new device can be a huge step for business owners, and we value our prospects and clients trusting us with their decision making.

When considering purchasing a new device for laser tattoo removal, laser hair removal, vascular treatments, acne/pigmented lesion removal, or skin rejuvenation, we offer a customized Market Assessment specific to each prospective client.




What is a Market Assessment?
Each Market Assessment by Astanza is unique to the client. Using current U.S. Census data, our team of marketing specialists survey a specific city/region, calculate opportunity potential, and estimate your return on investment based on these findings and our formulas derived from previous business success and maximum opportunity.* In addition, we provide marketing expertise and analyze your potential competitors, offering insights on where you can outperform them with the proper marketing and equipment optimizations. (We also offer free marketing support when you purchase an Astanza Laser device - learn more here!)

Why Do I Want a Market Assessment?
Market Assessments by Astanza are completely free to our clients and prospective clients. We believe in informed decision-making and presenting you with all the tools, information, and expertise necessary for your unique position. By taking advantage of this resource, you position your business to better challenge the competition and become the top aesthetic service provider in your area.

I'm Looking to Start or Expand my Aesthetics Business, How Do I Get a Market Assessment?
To receive your customized Market Assessment, follow this link to submit your request. You'll receive a follow-up email exchange from an Astanza representative to best determine your needs, and our Marketing Team will get to work on your unique assessment. If you're currently working with an Astanza Laser representative, you can contact them to request a Market Assessment for the procedure you're interested in or fill out the form.




Request your Customized Market Assessment here!

* Market Assessments created by Astanza Laser are an estimate for maximum potential opportunity and are not a guarantee of a business's financial earnings upon purchasing an Astanza Laser device. Please contact marketing@astanzalaser.com for more information regarding a customized market assessment.