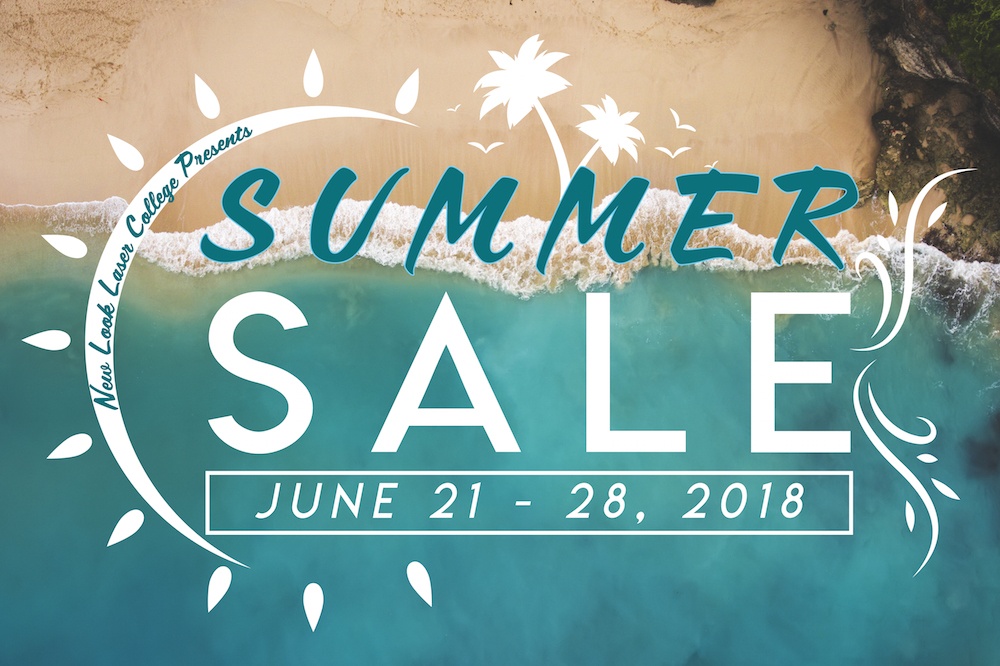 Today officially marks the first day of summer! In celebration, New Look Laser College is heating things up with a one-week summer sale on all 2018 courses. Students from all over the world who are interested in learning more about the laser tattoo removal field can sign up for one of our 2-day courses during our limited-time sale today through June 28, 2018. Courses are normally $995, but this week we're cooling prices down to $750!
Since 2007, New Look Laser College has provided advanced, expert training to individuals interested in entering the laser tattoo removal industry. Our students have become some of the leading laser tattoo removal practitioners in their respective areas all around the world. This year, New Look Laser College is hosting various courses around the world, including our Dallas headquarters, Miami, Las Vegas, Prague, Amsterdam, and now London!
Students that attend any of our courses will learn from industry experts how to successfully establish a laser tattoo removal practice. In addition to extensive hands-on training, our comprehensive material includes coverage over topics like laser safety, laser physics, laser protocols, clinic operations, proper aftercare, and business and marketing strategies. Furthermore, we've worked with various students from all different professions and can give you the tools you need whether you're a MedSpa owner, entrepreneur, physician, and more.
Don't miss out on this limited-time sale! The summer sale lasts from June 21 to June 28, 2018, so hurry and reserve your spot today. Just like summer, this sale is only around for a limited time.
Here is a list of our upcoming courses:
U.S. Courses:
International Courses:
For more information on New Look Laser College, call (281) 846-5890 or email info@newlooklasercollege.com and one of our representatives will get in touch with you.