If you are looking into purchasing a tattoo removal laser for your practice,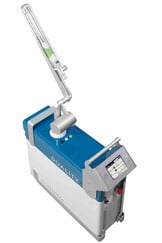 there
are many options available – new, used, and refurbished.
Many buyers look forused systems to save money, but the systems can end up costing headaches – and even more money – if not properly vetted.
There are pros and cons to each option, and this guide is designed to help you navigate which is the best choice for your needs.
Actively Q-switched lasers are advanced laser devices that are more complex to manufacture and maintain than other types of light-based devices (e.g. IPL). Their complexity and need for proper maintenance are factors that make purchasing a used or refurbished Q-switched system different then that of other medical laser systems. It is important to keep this in mind when searching for the right system for your business.
---
New Q-Switched Lasers
Most practices buy Q-switched lasers new because they get the assurance of fast delivery, a full warranty, and brand-new, reliable equipment.
Laser companies are happy to provide new systems, and you never have to worry about them being out-of-stock.
Purchasing a laser new allows for complete confidence in the system you're buying. You'll never have to worry about preexisting wear on the system because every component is completely new with no previous owner.
Pros:
New equipment, no concerns about wear and tear
Full warranty and service plan
Service/support provided directly from manufacturer
Value-added services like marketing assistance & training included
Plenty in-stock for immediate delivery
Cons:
Refurbished Q-Switched Lasers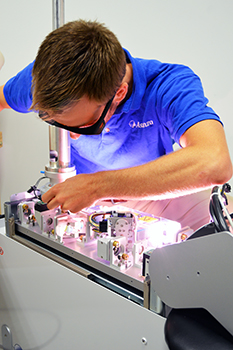 Refurbished systems are a little-known secret in the laser industry – they're comparable to buying a car "certified pre-owned" or "floor model" from the manufacturer.
Laser companies have systems in the field that are used at demonstration sites and other events. When these demo units have reached a certain age, they are often taken out of the field and refurbished in preparation for sale.
Refurbished laser systems are typically only lightly used prior to re-sale, so they have relatively low pulse counts. In many cases, the flashlamps are replaced, which is the only "consumable" part for Q-switched lasers.
Buyers can often save significantly over the price of a new system – it would be comparable to buying last year's model of a loaner car from the dealer. You get the benefits of a fully QA/QC cleared and supported system matched with thousands of dollars off the cost of the system.
Not all laser manufacturers sell refurbished systems, but Astanza is one of a few laser companies that do. If you're interested in learning more about refurbished Astanza laser availability, give us a call at (800) 364-9010.
Pros:
System in full working order
Necessary parts (such as flashlamp) replaced
Warranty plan usually available or included
Access to service/support from the manufacturer
V

alue-added services like marketing assistance & training included

Significant savings over buying a system new
Cons:
Typically in short supply
Used Q-Switched Lasers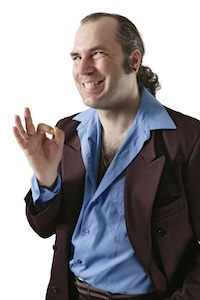 If you look on eBay or medical laser trading websites, you'll see a variety of used Q-switched systems listed for sale. These systems can advertise great savings, but are often a bum deal for the buyer.
Most laser companies do not have transferrable warranties on their systems, so if you buy a used laser through a dealer, you will not have access to a factory-trained service technician included with your purchase.
Some laser manufacturers will "re-certify" your used laser to give you access to their service technicians, but they charge upwards of $25,000 to do so. Because of this, most people that purchase used lasers go without any warranty coverage or access to technical service.
Q-switched lasers are highly complex systems that require regular maintenance to perform properly and safely. If there is ever an issue with your used Q-switched laser, you will have major headaches getting repairs completed, as there are only a couple of freelance laser technicians in the US (and their access to parts is spotty).
Yet, despite these concerns in regards to technical service, the largest issue in the used laser market is the many scams you'll see online. Often used laser dealers (and eBay dealers) will falsely advertise systems that they don't truly have in stock or are broken. With nearly a decade in the industry, we've heard countless horror stories from laser purchasers about systems being delivered that don't function, laser deliveries that have taken weeks or even months, and, unfortunately, about systems never being delivered at all (after having paid in full). If you decide to buy a used laser, make sure to protect yourself by doing research on the seller, asking for references, and searching online for any scam reports.
Occasionally, Astanza will take in a used Q-switched laser on trade from an existing laser clinic that has upgraded to one of our new systems. We will not take in any system on trade that is not in working order. As we are the leading company specializing in Q-switched technology, we have the tools and knowledge to test used systems and assure a properly functioning device. If you are looking to save money by purchasing a used laser, we are a highly reputable company that will do right by you. That said, any used inventory that we have in stock typically sells fast.
Pros:
Lowest price possible for a system
Cons:
Scams are EVERYWHERE in the used laser market
No access to parts
No support or service provided by manufacturer (unless you pay for recertification)
Very few freelance Q-switched laser technicians in the US
Training and marketing support not included
---
Buying a laser for tattoo removal is a major decision – because of both the monetary investment and fact that the system will be an important asset to your business for years to come.
The choice of a new, refurbished, or used system can be one that either makes life easy or hard for you – and it's up to you as a business owner to find the right solution that works for both your budget and goals.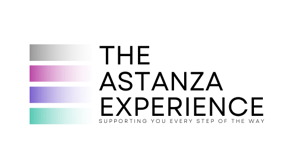 At Astanza, becoming a client means you get The Astanza Experience. No matter your decision of new, refurbished, or used Q-switched laser, our 3-business service guarantee makes sure your laser is working properly. Our engineers will have your laser in working condition within 3 business days after you contact with the designated number and email address stating your service request.
If you wish to talk to an Astanza tattoo removal laser expert about the new or refurbished laser systems that we have available and in-stock, call (800) 364-9010.
Learn More
Check out these other resources from Astanza: