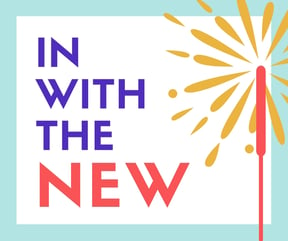 The New Year is one of the busiest times of the year in the health and wellness industry as millions of people around the world make a renewed commitment to their health. Health clubs, gyms, and nutrition retailers see an uptick in traffic during the New Year.

However, this increase in store traffic isn't limited to gyms and health clubs. Medspas, dermatologist offices, plastic surgery centers, and even tattoo removal clinics also see increased patient traffic. After all, the New Year is the most popular time of year to set goals, make resolutions, and embrace the "New Year, New You" motto. It can be empowering to start removing that unwanted tattoo, get your first laser hair removal treatment or undergo a complete skin resurfacing treatment.
As a physician or manager of any aesthetic business, you want to make sure you're prepared for this influx of new and current clients during the new year and that you're providing your clients with the best treatments possible. Ensuring you are providing your clients with safe, fast, and effective treatments starts with having the best technology available.
Benefits of Upgrading to New Technology

More Effective Treatments
From a cell phone to an automobile, technology is better and more reliable today than it was 5 years ago. For example, using the Astanza ReSmooth's XL handpiece (industry-leading spot size at 9.1 cm2) you can complete a laser hair removal treatment for a man's entire back in less than 5 minutes versus spending 20 or 30 minutes using the outdated technology offered by an intense pulsed light (IPL) device. In addition to being faster than an IPL, the ReSmooth's Advanced Diode Technology incorporates dual wavelengths at 810 nm and 940 nm allowing you to reach even the deepest follicles for comprehensive hair removal.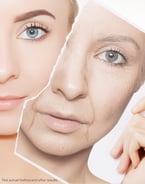 Less Discomfort
Treatment speed is crucial, but so is patient comfort. If the treatment is painful or creates a lot of discomfort it will be challenging to get that person to come back for further treatments. New technology such as the SmoothPulse technology offered by the Astanza ReSmooth allows for pre-cooling and multiple pulse lengths that reduce the amount of discomfort experienced during hair removal treatments.
More Reliable
New lasers tend to be more dependable and are built to handle heavy, daily use. Continuing to use an older, outdated model means you run the risk of machine complications. If your existing system consistently breaks down, you may be faced with canceled appointments, unhappy patients, and lost revenue.
End-of-Year Savings and Section 179 Deductions
Not only is the end of the year a great time to purchase new equipment in preparation for the new year crowds, but it's also a great time to prepare for tax season. Upgrading your aesthetic technology and writing off the entire value of your capital expenditures on your taxes can be a smart way to get the most out of your equipment budget. We are happy to spend some time with you discussing your capital expenditure but recommend you consult your tax attorney or advisor when making decisions impacting your tax situation.

Another benefit of purchasing capital equipment at the end of the year is that companies often offer finance specials to finish out the year and sell off inventory. It's a great time to ask about special finance offers and get the best deal on 2018 capital purchases.
Trade-in and Trade-up
If you're considering upgrading your aesthetic practice's equipment, you'll want to be aware of trade-in prices for your used devices and how much of that can apply to new purchases.
Contact your Astanza Representative to suit your business with the latest technology to start the New Year! Feel free to give us a call as well - Toll Free: 1-800-364-9010.