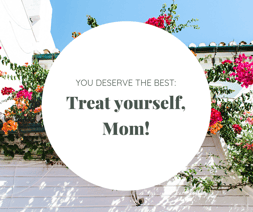 With Mother's Day around the corner, well-meaning kids, husbands and partners don't have to gift Mom the same jewelry, clothes, and macaroni picture frames from last year.

Here are a few aesthetic treatment packages moms would love to pamper themselves with this Mother's Day (and where to find providers near you)!


1. Celebrity Peel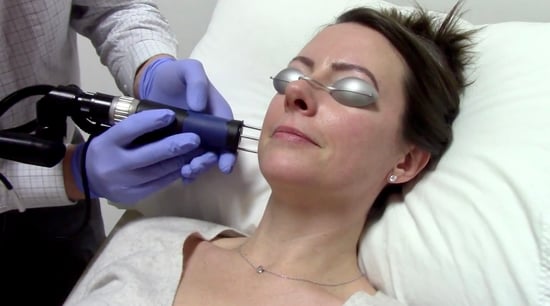 A quick and easy Celebrity Peel facial will give Mom a nice glow so she's ready for a night out on the town. This procedure is a gentle, singular treatment that requires no downtime. A Celebrity Peel would be the cherry on top of Mom's relaxing spa day.

2. Fine Line and Wrinkle Reduction



Using fractional, ablative, or non-ablative treatment sessions, help Mom reduce the appearance of fine lines and wrinkles! This might be a nice way of apologizing for giving those to her in the first place (*cough* teenage angst *cough cough*).

3. Laser Hair Removal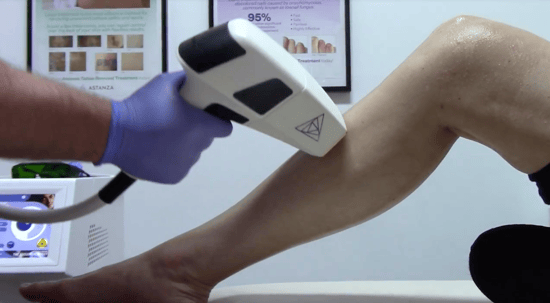 Laser hair removal treatments used to last upwards of an hour each, but with improved diode laser technology and larger laser spot sizes available, larger areas of unwanted hair can be treated in just minutes. A laser hair removal treatment package would be the perfect gift for the mom on-the go who's tired of wasting time shaving.

4. Stretch Mark Treatments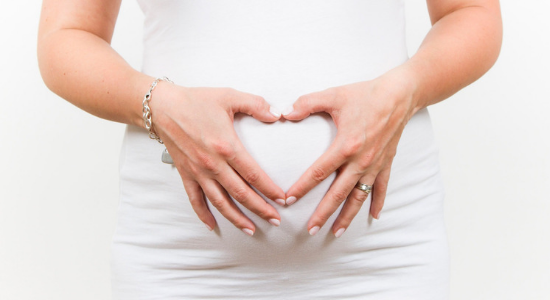 We all know we're a big reason for our mothers' stretch marks she's not in love with, so help her kiss them goodbye this Mother's Day with stretch mark laser treatments! Using fractional laser options and a variety of laser wavelengths that penetrate the skin 9 times deeper than other devices, practitioners can help remove both white and red stretch marks.
*Note: For your safety, avoid laser treatments if you are pregnant or trying to become pregnant.

5. Skin Tightening and Brightening



Skin tightening laser treatments are an effective, more gentle alternative to face lifts, fillers, and Botox. A non-surgical procedure, skin tightening / brightening is the new way to rejuvenate older skin. A skin tightening treatment package would be perfect for a mom who wants to reclaim younger-looking skin without knives or needles.

6. Dark Spot and Pigmented Lesion Treatments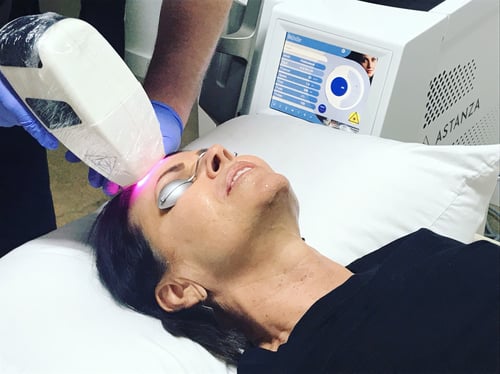 Have you heard Mom mention wanting to erase dark spots, sunspots, age spots, etc.? Try giving Mom a treatment package for pigmented lesions this Mother's Day. Q-Switched lasers and diode technology provide fast and effective results for removing freckles, birthmarks, moles, age spots, cafe-au-lait spots, Nevus of Ota, Nevus of Ito, Mongolian spots, etc. after a few sessions. (These treatments are for benign lesions only. Contact a trusted physician if you have any concerns about spots you find.)

7. Vascular Treatments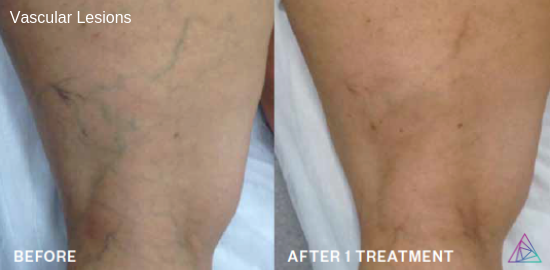 Whether hereditary or signs of aging, vascular legions such as varicose veins, spider veins, telangiectasia, port wine stains, or hemangioma are easily treatable with proper technology and laser wavelengths. These treatments have become a popular cosmetic procedure for those looking to get rid of unwanted vascular lesions, especially on the face and legs.

We know our moms are already beautiful, but Mother's Day is a great opportunity to gift her with a few cosmetic treatment packages you know she's been wanting. Most of these treatments are multi-session procedures that will provide better, longer-lasting results than (the gift that keeps on giving)! Click here or below to find treatment providers near you using trusted Astanza Laser technology.




Note: The number of treatments required to achieve desired results depends on the patient, the area being treated, the laser and energy used, and compliance to aftercare instructions. If you suspect a dark spot or other lesions on the skin may be more serious than cosmetic, please contact your physician. The treatments listed above are only applicable for benign lesions on the skin. Avoid laser treatments if you are pregnant or trying to become pregnant.