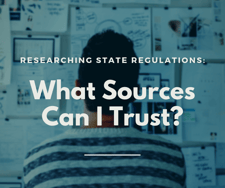 There's a lot of information out there when it comes to researching your state's aesthetic laser regulations. It can become an overwhelming process determining the difference between laser tattoo removal, laser hair removal, and other popular types of laser regulations if you don't know where to look.

Astanza is committed to helping our clients, students, and anyone interested in the aesthetic laser industry find the most accurate information to make informed buying / training decisions. Read the tips below to help you find trustworthy sources for your state's laser regulations!
Getting Started:
The best way to find accurate information on laser regulations is to go to your state's Board of Medicine website. The names of each state's Board of Medicine will vary, but they'll usually look something like these:

- [ State ] Medical Board
- Medical Board of [ State ]
- [ State ] Board of Medical Examiners
While You're Searching: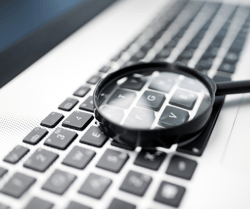 Within each state's website, there will be an internal search function. Start by searching for terms such as "laser," "tattoo," "ablative," "non-ablative," and "surgery," or any other term that you think might apply to the services you're trying to offer.

While the state website itself may look archaic and outdated, the content on it will be the most up-to-date, most reliable, and most accurate information out there.

It's important to note that your search may land you in an archived document on the state website. So if you find conflicting rules on the same website, check the "date published" or "date updated," usually found somewhere in the publication. It's very common for these rules to be downloadable (.pdf or .doc) documents. If the date isn't in the document itself, there may be a date in the file URL, usually written after the "/" of the government website.

Example:
https://www.cga.ct.gov/2014/ACT/PA/2014PA-00119-R00SB-00418-PA.htm

Judging from the URL, Connecticut's regulations were most recently updated in 2014. Always go with the most recent publishing you see.

Primary vs. Secondary Sources: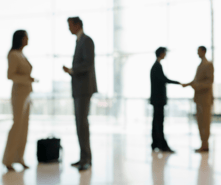 Trying to figure out these rules by speaking with a laser training course, an existing clinic in your area, or a guy you met "with decades of experience in aesthetics" aren't going to be the best sources for you. This is the difference between primary and secondary sources.
Since legislation and regulations are alive and well, you should always be looking for content straight from the horse's mouth. When you reach out to New Look Laser College, we do our best to point you in the right direction, or share with you what we've found to be the most recent rules for your state.
Overall...
Going to a website ending in ".gov" or ".tx.us" (if you're in Texas) is going to give you a much better chance of finding accurate information. And don't be afraid to call a state official! You're probably not the first person to ask your question, and you certainly won't be the last. It's extremely important, however, to make sure you know what questions to ask (stay tuned for more blog content on researching your regulations!).

We love answering state regulation questions on a wide range of aesthetic lasers because it helps us stay current on changing legislation / regulations. Ultimately, though, we're going to tell you to do the same thing we're doing - check the state website, or contact the board of medicine in your state directly.

OPINION:

"Give us a call, and we'll do our best to help. But sometimes it's just best to hear the answer from the most authoritative person you can find, and that would be the entity enforcing the rules in your state."

- Justin Arnosky, VP of Clinical Education for Astanza Laser