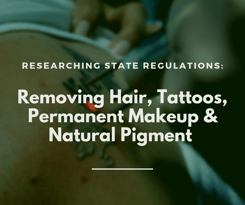 Not all lasers are regulated the same, and neither are aesthetic treatments. When researching your state's laser regulations, it's important to have a clear understanding of what laser treatments you'll be performing at your business/clinic.

Keep reading to learn more about what to expect when researching regulations based on a specific procedure, including laser tattoo removal, laser hair removal, permanent makeup removal, and correcting natural pigmentation.


Tattoo Removal vs. Hair Removal Regulations
While laser tattoo removal and laser hair removal have many similarities, there are significant differences in how regulations have framed the two procedures. Laser hair removal practitioners usually have higher barriers of entry, which require longer training, more hands-on practice, and typically more medical oversight than what's required of laser tattoo removal specialists.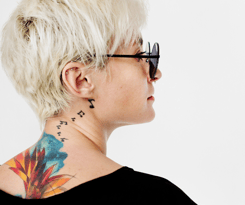 Hair removal has been a popular procedure for a longer time, and the market is substantially larger as well. Laser hair removal rules and regulations are much, much easier to find than tattoo removal rules.

We're hopeful for the day when laser tattoo removal regulations will be just as accessible on all state websites as hair removal regulations are, but they're not quite there yet. Firmer rules will likely be introduced as the tattoo removal market grows and more practitioners start offering it outside of conventional med spas, dermatologist clinics, and plastic surgeon offices.

Permanent Makeup Removal Regulations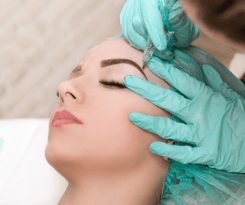 Permanent makeup removal usually has very similar regulations to laser tattoo removal (the pigmentation will usually manifest similarly to tattoo ink, although the fading process may be different).

Up until now, we haven't seen any legislation making distinctions between the removal of tattoo ink vs. permanent makeup. This is assuming that the laser you're using is a nanosecond or picosecond system.
Regulations for Correcting Natural Pigmentation
There are many different ways to treat naturally occurring pigmentation correction. It's important to note that the cause of pigmentation will play a very important role in determining which system you will need for effective treatment. For instance, a 694nm Q-switched Ruby laser may be good for some pigment correction, while an 810nm diode laser will be better for others. The specific applications for those systems will be quite different, despite the target being similar in color.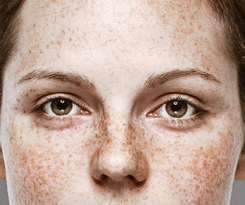 The laser wavelength, pulse duration, built-in cooling, and a number of other factors should be considered when selecting a laser device. Because there are several variables to consider, natural pigmentation correction does not have quite as clear-cut regulations as other treatments out there. Astanza can help you determine what laser may be best for your specific needs and what additional oversight may be required.

On very rare occasions, states may require an additional doctor or an advanced medical professional intervention to ensure there's some kind of safeguard against treating or removing pigmentation that may be a sign of something more serious (i.e. malignant melanoma or signs of underlying hormonal or circulatory issues). These kinds of procedures should be left to medical professionals or those who are properly trained and capable of identifying these larger issues. If that's not you, don't be afraid to send a patient to get a physician consultation before starting treatment if it means providing them with the safest care possible.

Know Your Procedure
The best parting advice we can can give is to make sure the rules you're looking at are in fact relevant to the procedure you're interested in offering. For example, if you stop researching after the first set of regulations for non-ablative aesthetic laser procedures you find, you could either be missing a big opportunity or leaving yourself open to lawsuits. Before you jump in, understand the specific rules you need to play by.

Feel free to contact Astanza for help deciphering your state's laser regulations and to answer any questions you may have. Click here to find your state's specific rules and regulations!
Opinion: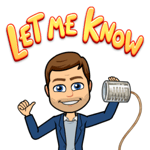 "Make sure the rules you find are in fact pertaining to the procedure you want to perform. Hair removal isn't the same as tattoo removal, and each procedure may have rules specifically governing its practice.

Permanent Makeup is a form of tattooing, and it currently has the same rules for removal. Unless you're properly qualified and certified to assess them, don't treat naturally occurring pigmentation."

- Justin Arnosky, VP of Clinical Education for Astanza Laser