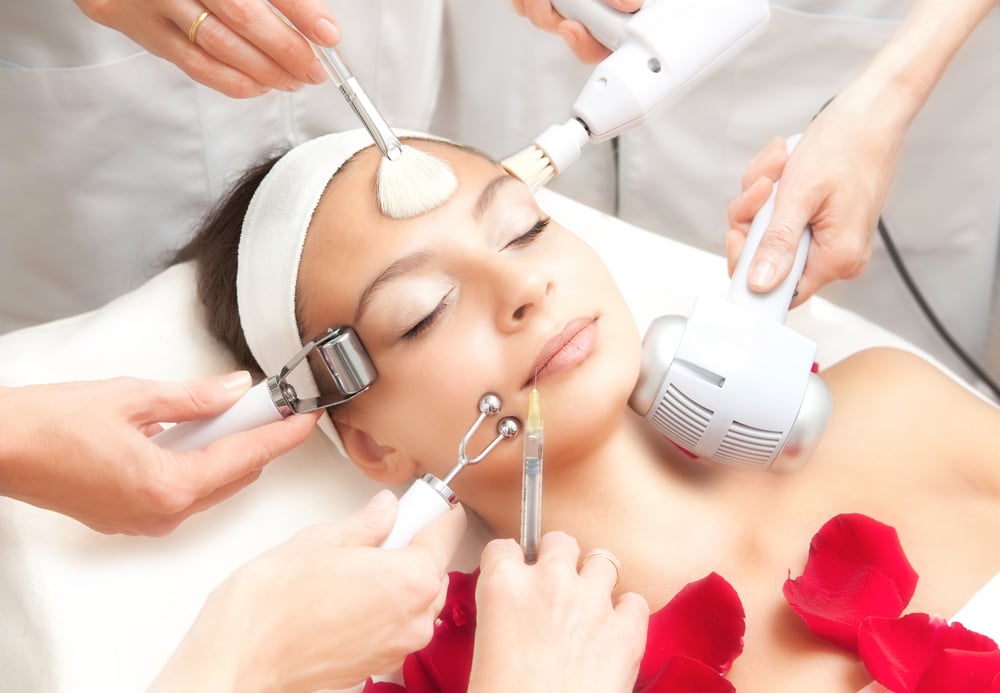 Recently, I attended the AmSpa Boot Camp in my hometown of Dallas, TX to learn a little more about the aesthetics industry and to gain additional insight into starting and successfully running a MedSpa. I found the entire weekend to be very inspiring and full of excellent information that anyone considering opening a MedSpa or laser tattoo removal center would benefit from hearing.

While I'm not going to share any of the presentations or materials presented over the weekend, I did want to share a few of my key takeaways and encourage those considering opening a MedSpa or laser tattoo removal clinic to attend one of these boot camps in person for themselves.
Takeaways from the Dallas AmSpa Bootcamp
Retail is the Key to Profitability
You might think that designing your MedSpa with luxurious seating areas and beautiful artwork is a crucial component to having a profitable MedSpa. While having a relaxing, professional environment is beneficial; this isn't one of the keys to profitability shared by the speakers. The key to MedSpa profitability is having a retail product line that you recommend (not sell) and providing adequate space to display the product line.

In addition to having a well-stocked retail area, your entire team should focus on recommending (not selling) products that are related to the treatment the client is receiving that day. A great example is recommending a moisturizing skin care product that reduces fine lines to a client that came in for treatment to lessen the wrinkles on his or her forehead. If done correctly, the client won't see the recommendation as being pushy. Instead, they will appreciate the recommendation and see it as a way to prolong the results or effectiveness of the treatment they just received.

Another benefit of having a retail product line is creating more opportunities for your clients to purchase products from you online and create subscriptions which help smooth out your top line revenue from being primarily treatment revenue. If you have done an outstanding job with branding your MedSpa or laser tattoo removal clinic and created a solid base of clients that love your MedSpa, you can also sell t-shirts, water bottles, and other branded merchandise.
Business Planning
Starting a MedSpa or opening a laser tattoo removal clinic are both endeavors that require substantial preparation and planning to be successful. Yes, it is inevitable that things will change during the planning process, but if you are seeking investors, financing equipment or looking to receive a loan, you will need to have a business and financial plan in order. A good business plan includes a profit & loss statement, balance sheet, cash flow statement, and a marketing plan.
After you have developed your plan and opened your doors, don't let the plan collect dust on a bookshelf. For starters, you work in a medical environment so you shouldn't have dust on your shelves in the first place. And secondly, stay on track. If you put serious thought and time into your plan, make sure you run your business according to that plan. If you don't, what's the point of having a plan in the first place?
Budgets
In addition to having a solid business plan, it's essential to have a budget in place for after you begin operations so that you can track each revenue and expense category. Tracking revenue and expense by line item and reviewing the positive or negative variances (actual performance vs. budgeted) helps ensure you are on track and understand how your business is performing. You don't have to worry about every variance between budgeted and actual results. Focusing your attention on monthly differences that are greater than a certain percent (I recommend 5 - 10%) is a great way to keep your business plan on track and make modifications when needed.
AmSpa Bootcamp & The Medical Spa Show

If you want to learn more about what is required to start a MedSpa (or laser tattoo removal clinic) and successfully run your business, I highly recommend you attend one of the upcoming Bootcamps or the The Medical Spa show in Las Vegas, Feburary 8 - 10, 2019.
For more information and to join the American Medical Spa Association, visit: https://www.americanmedspa.org/
If you have specific questions about opening a MedSpa or laser tattoo removal clinic, you can always give Astanza a call at (800) 364-9010 or attend
New Look Laser College
which is focused exclusively on laser tattoo removal training and building successful laser tattoo removal practices.
Check out these other resources from Astanza: