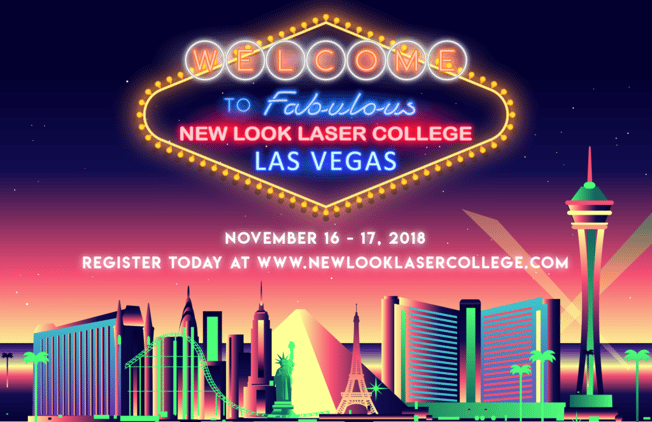 One decade ago, New Look Laser College (NLLC) was established to meet the demand for a comprehensive, credible educational standard for tattoo removal providers. New Look Laser College, with roots in Texas, is the world's first laser tattoo removal training program and has since grown to cover locations all across the nation, such as Dallas, Detroit, Miami, and Las Vegas, as well as international locations, including Prague and Amsterdam.
The demand for New Look Laser College education only continues to grow as players in the aesthetics field come to realize the importance of laser tattoo removal training to not only clinicians' quality of work but also customer trust. Over the course of two days, New Look Laser College course covers a broad range of topics, including laser physics, safety training, laser protocols, patient consultation, and business decisions such as marketing strategy.
After a period of hands-on training, and passing a written exam, the course culminates in trainees that pass the exam being designated Certified Laser Specialist and Laser Safety Officer as well as receiving the Advanced Laser Tattoo Removal Certification.
See below for a the 2018 dates and click on the links below to learn more about each course. Have a question about Laser Tattoo Removal Training? Click here for more information.
2018 New Look Laser College Schedule
Dallas, TX - January 26 & 27 - Completed
Detroit, MI - February 10 & 11 - Completed
Amsterdam - February 24 & 25 - Completed
Dallas, TX - March 9 & 10 - Completed
Dallas, TX - April 28 & 29 - Completed
Miami, FL - May 19 & 20 - Completed
Dallas, TX - June 08 & 09 - Completed
Prague, - June 23 & 24 - Completed
Dallas, TX - July 20 & 21 - Completed
Dallas, TX - September 21 & 22
Las Vegas, NV November 16 & 17