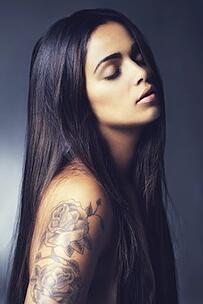 There's no one-size-fits all marketing strategy for laser tattoo removal.
Depending on your market, the competition in your area, and the style of your practice, there are many directions your marketing plan could take.
At Astanza, we've worked with countless tattoo removal providers in the US and abroad to attract tattoo removal patients and make this procedure a boon for their practices.
We've seen what works for marketing this procedure and what doesn't – for a wide variety of markets.
---
Bottom Line: Web Marketing Should Be Your Focus
Laser tattoo removal is a procedure that people research. Because tattoo removal is a relatively new concept, people want to watch videos of treatments, see results photos, and listen to testimonials from other patients as they make their decision.
Studies show that 97% of American consumers research online as they consider local services or products. If your practice isn't ranking in the top results for laser tattoo removal in your market on Google and Bing, patients won't be finding you and will be choosing your competitors instead.
Also, because many small businesses are falling behind in web marketing, being on the top of your game will give you a competitive advantage.
Investing in your web presence is not just an option these days, it's a requisite for success (that's why Astanza provides more complimentary support for web marketing than any other laser brand). Your goal should be to be on the first page of search results – as high as possible on the page and with as many placements on the page as possible.
Build an Awesome Tattoo Removal Website
Your website will likely be your first impression with your potential patients – make it count.
For inspiration, research tattoo removal in your area and in other cities, look at the various websites, and find the websites that you like the most. What elements do you like about each website? Is it easy to navigate the site? Do you like the images and colors they use? Check out how they look on your smartphone too – after all, 60% of web traffic is on mobile devices.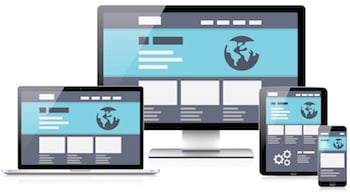 Essentials for your website:
tattoo removal before and after photos

lots of content explaining the procedure




easy-to-find phone number and address




mobile-friendly design

pages load quickly

easy site navigation

a blog
Great additional elements:
videos of treatments

patient video testimonials

web forms for easy appointment requests/scheduling
Things to avoid:
negative attitudes toward tattoos

offensive photos or content




Flash-based design
While there are affordable ways of building a website yourself, it takes some know-how and effort to make it look right.
Be realistic with yourself – if your web skills aren't strong, it may make sense to hire a professional to build your website. We highly recommend building a website with an easy content management system (such as Wordpress) that allows you to build and edit web pages yourself.
Make SEO a Priority from the Start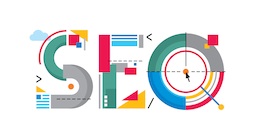 Search engine optimization (SEO) is the practice of helping your website rank better in search engines such as Google. Ranking well online is essential for having patients find you.
While Google doesn't reveal the details of their ranking algorithm, there are certain things you can do to encourage Google to rank your site well.
SEO involves the design of your website, the content on your website, the links pointing toward your website, the age of your website, and countless other factors. This beginner's guide is a wonderful resource to those looking to do SEO themselves. If you're willing to learn, spending time each week on SEO is a free and effective way to increase the amount of traffic to your website.
If blogging, link building, and other SEO efforts aren't something you have time or patience for, you're not alone. There are many SEO professionals and agencies that specialize in helping small businesses rank better online. If you're going to hire someone, make sure you find out which services are actually included in the monthly fee and ask to speak to some references to make sure you're getting a good deal. Also remember that SEO isn't magic, and that it takes time to increase site rankings.
Boost Traffic with PPC Advertising
Unless you have no competition in your area, it will take a while before your website starts to rank well online for laser tattoo removal – especially if your entire website is new. Depending on your local competition and how much you invest in SEO, it may take many months or even years before your website starts to rank on the first page.
Fortunately, Google and Bing have a way that you can "cut the line" – you pay them to advertise. Pay-per-click (PPC) search and display advertising is how Google makes the vast majority of the billions it rakes in each year.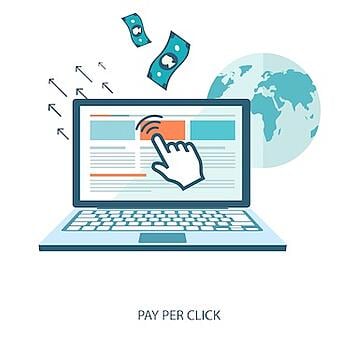 PPC advertising is different than other types of advertising. Instead of showing your message to a large audience, you show your ads only to people that are specifically looking for what you offer – local people searching for laser tattoo removal online.
There are several benefits to PPC ads:
You only show your message to people looking for your service.
You only pay when they click on your ad and go to your website.
There's no contract or minimum spend.
You can target your ads to certain areas (e.g. a set radius around your location).
You can show different types of ads simultaneously and find the one that works best.
Ads can show to people searching from both computers and mobile devices.
The overall cost of a PPC ad campaign varies depending on the size of your targeted area, the number of competitors you have, and how broadly you set the campaign to run.
We've seen clicks cost as little at $1 each in some rural markets to over $15 each in some cities such as Los Angeles. But, even if you're in a competitive market, it's usually worth it to have a generous budget for PPC ads. Even if it costs more than $100 to a acquire a new patient, it's worth the expense considering that the average patient would pay $1,500 to remove their tattoo.
Remember, PPC ads will only direct people to your website. It's up to your website to convert them to call and make an appointment.
Tip: Astanza's Google AdWords-certified marketing team offers complimentary PPC setup and management services for all of our clients (a $5,000+ value).
Make Sure You're on the Directories that Matter
Directories give you a chance to have another listing of your business out on the web plus send referral traffic to your website. And, if your website is new, it's very possible that your directory listing may rank on the first page of search results before your website does.
It's important to submit your business information only to legitimate directories, not spammy ones. Moz Local has a great tool to assess your current directory listings online for accuracy and even has an affordable service for keeping your info correct across many of the major directories.
Don't Ignore Social Media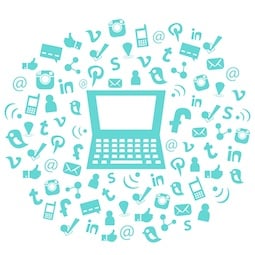 For many entrepreneurs and physicians branching into laser tattoo removal, creating a social media marketing plan may seem daunting – especially if you aren't a big social media user yourself.
That said, it's now essential to have and maintain social media profiles as a small business. In fact, 85% of customers expect businesses to be active in social media.
There are many social media sites out there, and it's important to focus on the ones that make the most sense for your business.
Don't build a profile on a social media site unless you plan to maintain it.
Here are the key sites we strongly encourage for tattoo removal clinics:
Facebook is the social network where you're most likely to engage with your existing patients. Encourage your patients to "like" your Facebook page to stay up-to-date on any promotions and news from your business. It's a great place to post any deals you're offering, share patient success stories, and share your blog posts.
Google+, although not as popular as Facebook, is arguably more important because it functions as a directory listing with Google in addition to being a social network. Having a verified Google+ page will help your business rank better, show up on Google Maps, and have many additional benefits. It's a must for any local business. You would share the same sorts of content on your Google+ page as you would on Facebook to keep it fresh.
Yelp is a reviews website. People review everything from restaurants to hotels to laser clinics on this site. Business Yelp pages tend to rank well online on their own, and having a Yelp page can be great for getting reviews from your happy patients. Once created, there's not much maintenance you have to do to a Yelp page except potentially responding to reviews or questions.
Additional good choices:
It's 100% free to set up profiles on any of the sites listed above. You could also pay a professional to make (and maintain) them for you if you don't want to handle it yourself.
Encourage your patients to like you on Facebook, and make sure to mention that you're on Yelp whenever a patient is satisfied. Reviews are a great way to boost business, as 90% of customers who read online reviews are influenced by them when making their buying decision.
A well maintained social media profile can help persuade patients to choose you over your competitors, give you an additional ranking online, keep your existing patients coming back, and spread the word about your practice.
Utilize Email Marketing & Encourage Referrals
If you have an existing practice, you already have a large pool of patients to whom you can promote your new tattoo removal services.
Email marketing is one of the cheapest and easiest ways to keep in touch with your existing patients, announce new services, share blog posts, and encourage them to refer their friends.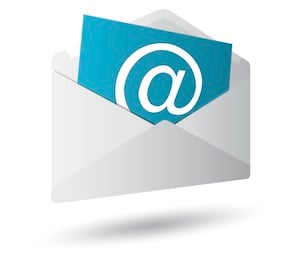 Email marketing services such as Constant Contact or MailChimp are easy to use, have beautiful templates, and can even be free depending on how many contacts you have.
With tools such as social media and email marketing to keep in touch with existing patients, it makes sense to have a referral incentive. Discounts such as "$20 off you refer a friend" are common in the tattoo removal field. You can also promote referrals and new procedures verbally or with in-office advertising (such as posters, table tents, brochures).
Set up referral relationships with other local businesses. Any tattoo shop or aesthetics-oriented business (dermatologists, estheticians, hair salons, nail salons, tanning salons, spas, etc.) is a potential partner for referrals. When approaching a tattoo shop for referrals, make sure you indicate how tattoo removal can help prepare someone for a cover-up and help them do their job better – you don't want them thinking that you're antagonistic toward tattoos.
Be Newsworthy
Publicity is a great way to create awareness about your services and drive more traffic to your website. In many markets, laser tattoo removal is still a new and exciting procedure that is worthy of coverage by local news channels.
Sometimes the best way to get publicity is by offering procedures for free for a certain cause – we've heard of tattoo removal clinics getting coverage on CNN for giving free treatments on election day to people with "I voted" stickers. Be creative with it!
Also, potentially look into hiring a PR professional to help you get on the local news. It's good exposure for your practice and gives you a great video that you can embed on your website for years.
Explore Advertising Cautiously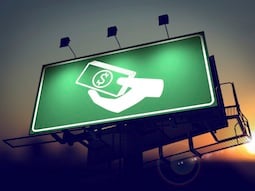 It can be very easy to get locked into an expensive radio, television, or print ad contract, and it's not necessarily a great investment.
Because laser tattoo removal is a niche service (only people with a tattoo and tattoo regret are potential patients), you should first go for highly targeted advertising.
We know the tattoo removal patient demographics: 70% are female, and the average age is 29 years old. Facebook display ads allow you to only show your ads to users based on their age, gender, and interests to zero-in on the people that are most likely to be tattoo removal patients. Yelp ads allow you the opportunity to poach customers viewing your competitors' Yelp pages. When it comes to online display ads... the more targeted, the better.
If you're already investing heavily in web marketing and wanting to expand your efforts, the next step would be more traditional advertising medias. Success with these depends greatly on your market. We've had clients in small and medium markets run effective billboard campaigns, but it's usually cost-prohibitive in large markets. If you do decide to invest in traditional advertising, it's worth haggling with the media company to make sure you're getting a good deal and a short contract.
Pay Attention to Analytics
"Half the money I spend on advertising is wasted;
the trouble is I don't know which half."
-John Wanamaker, legendary marketer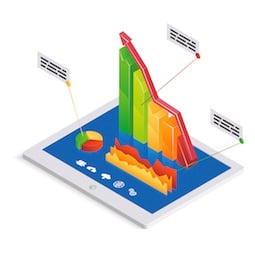 Fortunately, the new era of marketing gives you unprecedented insight into the effectiveness of your marketing campaigns.
It's important to be constantly testing and analyzing your efforts to see what works for your practice.
Website analytics, like those provided by Moz.com and Google Analytics, let you see how people arrive on and interact with your website. Also make sure to have your receptionist track the volume of people that schedule appointments and how they found out about you.
Analytics data can help you refine your marketing efforts to what works best. For example, if you are able to increase your web traffic but your number of appointments doesn't increase, it could mean that your website needs improvement (since it isn't converting visitors to call for an appointment). Also, if you implement a new advertising method and you notice a spike in appointments, you know it's effective.
---
Take Advantage of Consulting
In addition to the valuable marketing services we provide, Astanza provides complimentary marketing consulting for all of our clients to help them make choices that will have a good ROI of their practice. From discussing office space to web design to social media, we can give advice based on the successes of other leaders in the tattoo removal field and share resources to make your life easier.
Marketing is the key to attracting patients and running a profitable tattoo removal practice. Base your strategies off of the ones proven in this niche field.
If you have any more in-depth questions about tattoo removal marketing, please feel free to call Astanza at (800) 364-9010 and request to speak with our marketing department.
Learn More
Check out these other resources from Astanza: