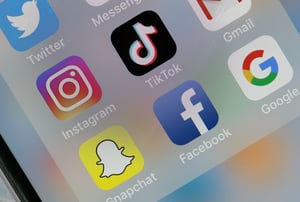 In this digital age, every mobile phone owner has at least one social media app they use daily and check religiously. Furthermore, virtually all businesses use social media to prominently market their services or products and connect with new and prospective consumers. One industry that has benefitted the most from social media marketing is the aesthetics industry.
It goes without saying that using social media to promote your aesthetic practice is very effective. Social media has significantly reshaped this industry and provided various opportunities for aesthetic businesses and practitioners to strengthen their brand awareness, increase appointment bookings and sales, and form personal relationships with consumers. However, many businesses have trouble knowing which social media platforms to invest their time and money into.
The key to successfully marketing your aesthetic practice through social media is knowing which platforms best suit your business and consumers. There are numerous factors to assess, including the type of services you offer, who your target audience is, your specific marketing goals, and much more. In this article, we outline a few of the top "traditional" and "new" social media platforms your aesthetic business should explore in 2020.
---
Before we dive into the different social media platforms, it's important to clarify the difference between "traditional" versus "new" social media. When we say "traditional" social media, we're referring to the older, most recognized and utilized platforms: Facebook, Instagram, and YouTube. These platforms established social media marketing for businesses over the past decade and are still used heavily to this day.
Although "traditional" platforms like Facebook, Instagram, and YouTube continue to dominate the social network, newer social platforms like Snapchat and TikTok have emerged in recent years and are quickly gaining widespread popularity. These "new" social media platforms offer more creative ways to interact with different audiences and should not be overlooked. To get the full list of social media platforms, download our latest eBook, 10 Steps to Market Your Aesthetic Practice in 2020, where we unpack all of the platforms mentioned above.
Facebook (and Messenger)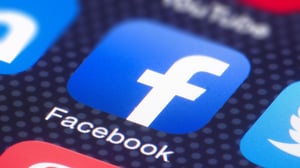 Facebook is one of the largest social media sites in the world and best platforms for aesthetic practices to reach their target market. With a global community of 2.4 billion active monthly users, Facebook helps businesses reach one of the most diverse audiences.
You can create a Facebook business page (which is different from a personal Facebook profile) to interact with existing and potential consumers through events, offers, photos, posts, videos, and customer reviews. One of Facebook's best features is its targeted digital advertising platform, Facebook Ads.
Facebook Messenger is the social media platform's unique messaging app. Through this tool, businesses can receive and send messages to anyone on Facebook, allowing potential and existing customers to reach out to your business instantaneously. Furthermore, you can enable transactions, send newsletters, create chatbots, and much more through Messenger to further nurture your client relationships.
If a patient or customer messages you with medical questions, encourage them to come in for an appointment. Any detailed medical advice or diagnosis of illnesses or complications should always be discussed in person, outside of social media.
Facebook also makes scheduling appointments easy as 1, 2, 3. Facebook offers a free "Book Now" button to accept appointment directly from your business page. All you have to do is 1) set your availability, 2) list your services, and 3) customize appointment reminders and follow-ups. Facebook will message and notify you directly whenever your Page gets an appointment.
Instagram

Instagram is one of the fastest-growing social media platforms, with over 1 billion active monthly users. This highly visual platform allows businesses and users to share videos, images, stories, and live broadcasts. In an industry where results matter most, Instagram has proven to be one of the most powerful social media platforms for showcasing aesthetic results.
Instagram is a great platform to share before and after pictures, progress photos, and even post videos of different procedures like laser tattoo removal or laser hair removal (with patient consent, of course). Like Facebook, Instagram also allows businesses to message users directly and answer any questions they may have about your services or practice. Instagram also features paid advertising to help you buy, run, and track ads on people's feeds through extreme audience targeting.
TikTok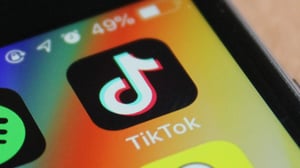 TikTok was one of the world's most downloaded apps in 2018 and will continue to skyrocket in popularity in 2020 and beyond. This new social media platform focuses on video content and creativity. Unlike Facebook and YouTube, TikTok engages primarily with younger audiences like millennials and Gen Z. TikTok users can record, edit, and share short videos, live-stream, and edit videos using a range of filters, music, and other editing tools.
So how can you use TikTok to market your aesthetic practice? With patient consent, you can record or stream different laser services and other noninvasive procedures, follow video trends, and find influencers and similar brands to partner with and garner impressions. Before diving into the world of TikTok, browse around the app and think of ways to creatively revamp your marketing content to ensure your success on this platform.
---
The impact social media has had on the aesthetics industry is significant. Social media allows your aesthetic practice to connect and engage with consumers, create and follow the latest trends, advertise and strengthen their brand, and push their creative edge.
Always think strategically before investing all your time and efforts into every social media platform you can get your hands on. Embrace the ones that fit your business model and target demographic first, then expand into other platforms once you've mastered the former. When managing your social media accounts, always remember to educate your consumers, respond quickly, encourage customer reviews, and be creative but professional.