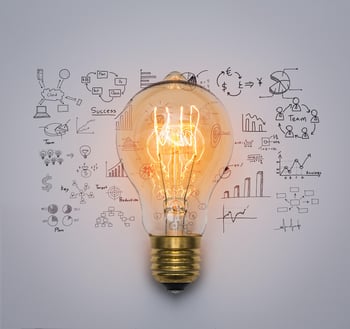 Whether you're in the aesthetic industry or not, every business needs to have a well-thought-out business plan and strategy to be successful. For aesthetic practices, a solid business plan and strategy are just as important as the hair removal or tattoo removal laser you invest in.
Yes, choosing the best aesthetic laser for your aesthetic practice is essential. However, it's no more important than knowing who your ideal client is, how to reach them, having a unique value proposition, and making sure the services you offer are in line with your client's needs and desires.
You may already know that Astanza provides its clients with the best hair removal and laser tattoo removal systems available. But what you may not know is that we take pride in providing our clients with award-winning service, training, and marketing support as well. We have a Client Success Team that focuses on doing just that—providing aesthetic practices with award-winning marketing support to help them grow their practices and attract new clients.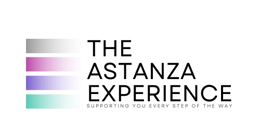 Becoming an Astanza client gives you access to The Astanza Experience. Here, you'll be provided with a 3-business day service guarantee, lifetime training and clinical support, and comprehensive marketing support, including 60 leads in 60 days for your business. This way, you'll have all the necessary resources to succeed in your aesthetic laser practice and grow your business.
Recently, our Vice President of Marketing, Brian Hasenbauer, hosted a webinar with Mark Fenner of Rise Performance Group and discussed several critical topics to grow the success of aesthetic practices. These tips included ensuring your aesthetic practice has a sound business strategy, follows a regular communication pattern, and makes the right hiring decisions.
One of the principles that Astanza reviewed in the latest aesthetic marketing webinars was the Hedgehog concept, made famous by business strategist Jim Collins.
The Hedgehog Concept was first introduced in the book Good to Great and is a simple concept that stems from an understanding of the intersection of three circles:
What you are deeply passionate about
What you can be the best in the world at
What best drives your economic or resource engine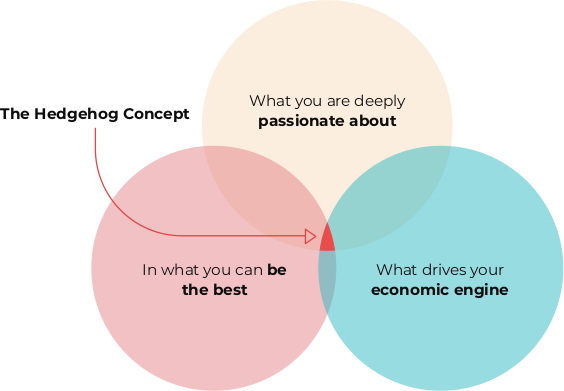 The Hedgehog concept derived from Isaiah Berlin's famous essay "The Hedgehog and the Fox," whereby Berlin divides the world into hedgehogs and foxes. This idea stemmed from an old Greek parable stating, "The fox knows many things, but the hedgehog knows one big thing." The Hedgehog Concept aims to help businesses determine a distinctive factor that they can be the best at, which will take them from a good to great company.
Good-to-great companies that utilize the Hedgehog Concept understand that success is limited when they only focus on things they're good at. Instead, shifting their gaze to focus on one thing they can do better than any other competitor is what will lead to their business's success.
Stick to What You Know
The hedgehog concept is pretty simple and can be paraphrased by a straightforward phrase, "stick to what you know." As illustrated in the book, Good to Great, many companies tend to chase the latest shiny object, expand into areas outside of their expertise, and often lose focus on their core customers and profit centers. Losing sight of your core business can happen with any company, and aesthetic practices are no different.
Suppose your practice focuses on laser hair removal, tattoo removal, and skin rejuvenation. Adding too many additional skincare products or unrelated services such as yoga or massaging may distract your core business and profit centers and confuse your team and clients on what to focus. Concentrate on one thing and one thing at a time. That's what a hedgehog does best and what will ensure your success today, tomorrow, and in the future.
For more marketing advice and tips for your aesthetic practice, make sure to take a look at the Astanza Aesthetic Library for more FREE tips.