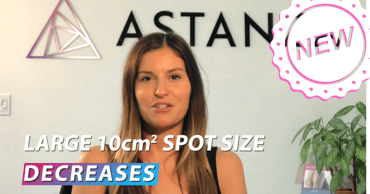 We recently had the opportunity to interview patient Whitley after her Asclepion MeDioStar® laser hair removal treatment performed by Holly Hashop, RN, at our Dallas headquarters! In this clip, Whitley details her excellent treatment experience with the MeDioStar and answers questions regarding comfort level, treatment length, and more.
The Asclepion MeDioStar®, backed by Astanza, is the leading diode hair removal laser in the US. It's known for its unparalleled speed, effectiveness, safety, and patient comfort. The Asclepion MeDioStar is backed by Astanza Laser for installation, training, service, and ongoing business support.
Continue reading to hear this patient's testimonial on her MeDioStar laser hair removal experience and watch the full video below.