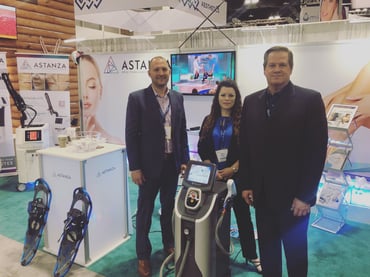 whirlwind?
The 2019 ASLMS annual conference in Denver was a huge success, and we're grateful to have been a part of such an influential weekend in medical technology.
In addition to showcasing our leading technology on the show floor,
the Astanza ReSmooth was selected for an exclusive Learning Lab
featuring the latest in laser hair removal technology. Aside from business, we definitely had fun at the #SkiLodge and even RAN OUT of our exclusive Astanza Celebrity Gift Bag giveaways!