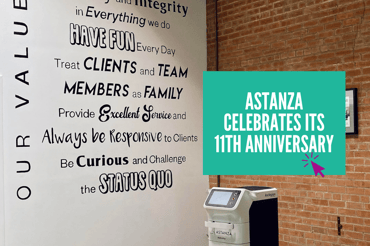 You're familiar with the coming of age: Awkward life lessons that have to be lived through, learning your true values and leaning into your core character traits. Take that notion and apply it to Astanza's existence so far as we enter our "pre-teen" years.
Today marks Astanza's 11th anniversary as a laser industry leader. As we look back and reflect over the past 10+ years, we can't help but be proud of the tremendous growth we've undergone, where we stand today, and the exciting plans we have in store for the future.
We have gained knowledge and experience through numerous challenges and attribute much of our success to our dedicated hardworking team and our clients' support and loyalty. Keep reading to learn more about our company's journey.