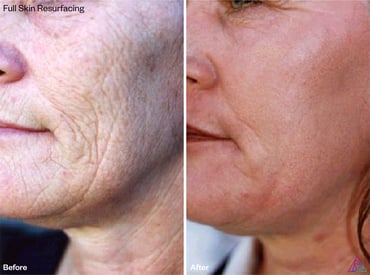 Some of the biggest challenges physicians face are determining which technology to invest in and which aesthetic treatments to offer. Are patients interested in body sculpting, wrinkle reduction, light photo facials, or full skin resurfacing? In recent years, an emerging trend in the aesthetic industry has been an increasing demand for non-invasive procedures with limited downtime that produce significant and lasting results.
In the past, many physicians believed CO2 lasers were the best way to treat wrinkles, fine lines, and other skin blemishes. However, more dermatologists, physicians, and patients are choosing Erbium:YAG technology over CO2 lasers thanks to its impressive results and safe, gentle treatments.
In this article, we'll examine numerous reasons why Erbium:YAG lasers, such as the Astanza DermaBlate, are the preferred choice for both fractional laser skin resurfacing and deep ablation.