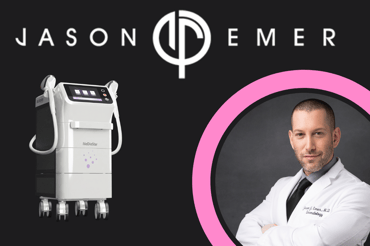 Recently, Byrdie beauty blog named Dr. Jason Emer as the "Best Cosmetic Dermatology Office" in their article, "The Best Places to Get Laser Hair Removal!" Dr. Jason Emer uses the Asclepion MeDioStar diode hair removal laser backed by Astanza Laser at his clinic based in Beverly Hills, CA.
We love sharing our clients' success with our readers, especially whenever they make waves in the aesthetics industry and earn well-deserved media attention for their outstanding work. Nothing makes us happier than when clients receive recognition for their efforts to change patients' lives through various aesthetic laser procedures. Astanza Laser clients consistently deliver excellent service and meaningful results with their competitive aesthetic laser equipment, and we're proud to play a part in their growth and success!
Keep reading to learn more about the MeDioStar and why Dr. Jason Emer earned a feature in Byrdie's beauty blog!