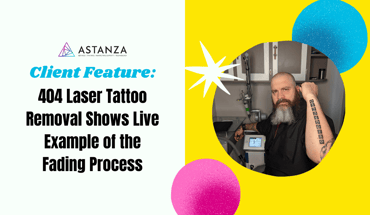 If you haven't noticed already, Astanza loves to feature our clients for their amazing work! This week, we want to highlight 404 Laser Tattoo Removal for one of the smartest campaigns we've ever seen. Liam Shelton, the fou
nder of 404 Laser Tattoo Removal, has tattooed the numbers 0 through 9 on his forearm to track the laser removal process and give a visible representation of the expectations customers should have during their treatment progress.
Keep reading to learn more about 404 Laser Tattoo Removal, where Shelton's creative fading idea came from, and what he hopes to accomplish through it.
---