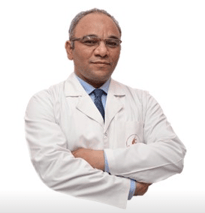 On Wednesday, May 6th, at 7 AM CST, Prof. Essamelden M Mohamed, Al-Azhar University Egypt, will talk about vascular and non-vascular treatments with the Astanza QuadroStarPRO YELLOW. As an experienced dermatologist and professor in this field, he will give detailed insights into working with Astanza's QuadroStarPRO YELLOW, the gold standard for vascular treatments.

Vascular and Non-Vascular Applications of QuadroStarPRO YELLOW LaserProf. Essamelden M MohamedMay 6th
2 PM CEST (Central European Summer Time)

United States
5 AM PDT
6 AM MDT
7 AM CST
8 AM EST

Register for the Webinar by clicking here or on the link below:
https://register.gotowebinar.com/register/647693019674273804?fbclid=IwAR1Y-mnKasf69xlbj5y8f0HijIZ3ymOxSgXTu_jLBckLadKky6ZVB9hKckA

Watch the Video of the QuadroStarPRO YELLOW Laser on the Doctor's Show


About the Astanza QuadroStarPRO YELLOW
The Astanza QuadroStarPRO YELLOW is distributed and sold in the United States by Astanza and features Germany manufacturing by the worldwide leader in diode laser technology, Asclepion. You can download a brochure and get more information about the Astanza QuadroStarPRO YELLOW by clicking here.