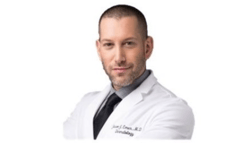 On Friday, May 8th, Dr. Jason Emer, an award-winning, board-certified dermatologist, will be hosting a webinar about hair removal with Astanza's MeDioStar. The MeDioStar is a powerful, diode hair removal laser that features the largest spot size commercially available for faster and more profitable treatments.
Dr. Emer's comprehensive
medical facility in West Hollywood
is a wonderful showcase of cosmetic innovation, equipped with almost 100 different lasers and some of the world's most proprietary technologies, including Astanza's MeDioStar with its innovative, one-of-a-kind diode technology.
During this webinar, you will get to see a demonstration of the MeDioStar and hear from Dr. Emer about why he thinks this is the best hair removal laser commercially available.

MeDioStar - High Speed Hair Removal with Dr. Jason Emer
Friday, May 8th
6 PM CEST (Central European Summer Time)

United States
9 AM PDT
10 AM MDT
11 AM CDT
12 PM EDT

You can register for the webinar by clicking here or on the link below:
https://register.gotowebinar.com/#register/7365720060483031822?fbclid=IwAR2jmpgkzuPekXHHfBJJUHG_vIm_4-addHQHYmBmbbj4oneON8wm6QiaC58

Watch the videos below to learn more about the Astanza MeDioStar.


About the The Astanza MeDioStar
The Astanza MedioStar is distributed and sold in the United States by Astanza and features Germany manufacturing by the worldwide leader in diode laser technology, Asclepion. You can download a brochure and get more information about the MeDioStar by clicking here.