Laser tattoo removal and tattoo shops seem to contradict each other as concepts, but tattoo shop owners have found ways to use laser tattoo removal to create better artwork, increase their customers' satisfaction, and to increase their profits. By adding laser tattoo removal to their businesses, tattoo shops have dramatically increased their bottom line. Three of Astanza's tattoo shop clients will, in our upcoming webinar, "Under the Ink: An Inside Look at Laser Tattoo Removal with 3 Tattoo Shops," offer an exclusive look into the profitable procedure and how it relates to their existing businesses. They'll discuss how to increase tattoo shop profitability, market laser tattoo removal, and attract customers with the procedure.
The tattoo shops speaking during the webinar are clients we've worked with extensively, ones that have found success in using
Astanza technology
to give clients the look that they want. The speakers are extremely knowledgeable about tattooing and laser tattoo removal and are willing to pay it forward; you will leave the webinar with valuable takeaways from industry experts.
Featured Tattoo Shops include:
Blacklist Ink
Guru Tattoo / Evolve Laser Tattoo Removal
Tattoo Shop 3 - Special Announcement at a later date.
Topics discussed include, but are not limited to:
Fading Tattoos with Laser Tattoo Removal (LTR) before cover-ups
Pricing Methods
How LTR is used to create better artwork
What equipment is required
About Blacklist Ink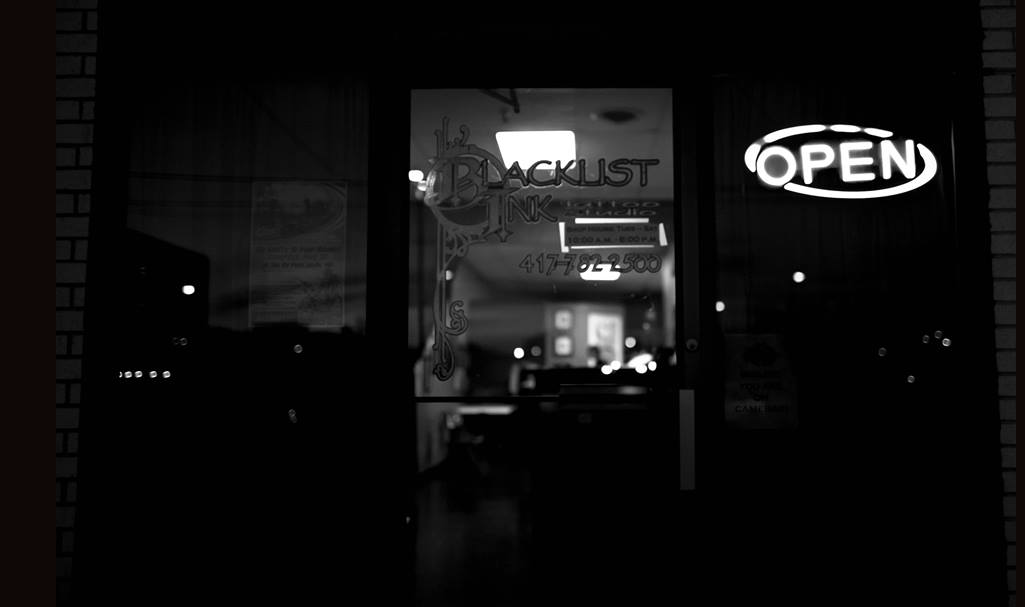 Blacklist Ink is a professional tattoo studio located in Joplin, Missouri. Blacklist has been operating at 628 S. Main Street for over 6 years. Blacklist has a team of 4 artists who provide a professional, clean, and creative environment for clients across the four state area. For more information click here or come to our location anytime Tuesday through Saturday, 10am to 6pm to speak with our artists directly! Blacklist is one of the first tattoo studios in Missouri to offer laser tattoo removal services.



About Guru Tattoo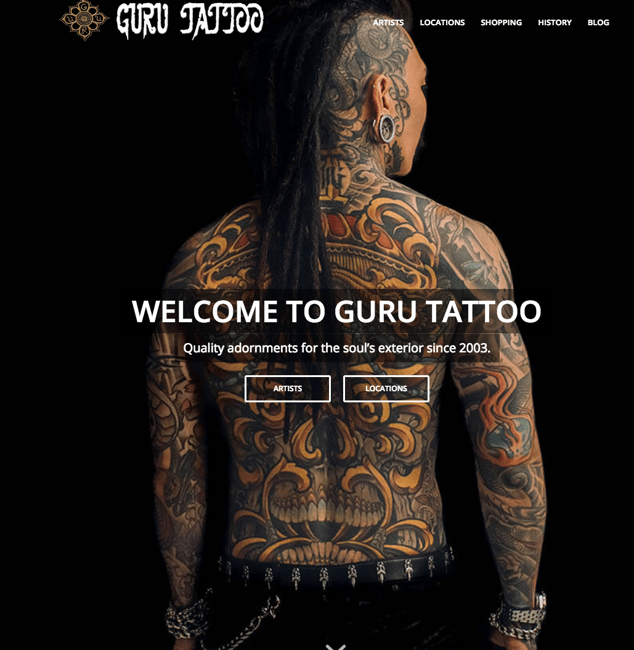 Guru Tattoo was founded in 2002, by Aaron Della Vedova, with the sole intention of bringing together a small group of talented tattoo artists in southern California. His vision as a shop owner was to provide an encouraging, supportive and inspiring atmosphere so his artists could expand into new heights. This goal manifested itself into our original location on Garnet Ave in beautiful Pacific Beach. Quickly the shop gained notoriety for both its extreme talent, versatility of artists, and a professional, yet welcoming energy. Good fortune continued over the years as an increasing number of quality tattoo artist showed interest in joining the Guru family. And like any growing family, more space was needed and so Guru Little Italy was born September, 2014. Now with 2 beautiful locations and over a dozen of our nations top talents calling Guru home, it is safe to say that Guru has well established itself as one of the leading tattoo art collectives currently.
No matter how big or small, getting a tattoo is a big deal! Walking into a tattoo shop trying to find a tattoo artist you connect with is often an intimidating and exhausting experience. You need an artist that is not only talented but also honors and respects you on a basic human level. With a simple visit to Guru Tattoo, we feel you will clearly see that all of the staff and tattooers here understand that a foundation of trust and respect is needed, so that you and your chosen artist can come together, in a positive way, to create the very best tattoo! That is why we are 100% committed to the creation of an environment that is friendly, safe and respectful, where the art and culture of artistic creation remain at our core.
Whether you are looking for a small token to remember a loved one by, or are ready for the commitment of a large sleeve or Back piece, here at Guru you can be sure to find a truly talented professional, working in the genre you are seeking.
About Evolve Tattoo Removal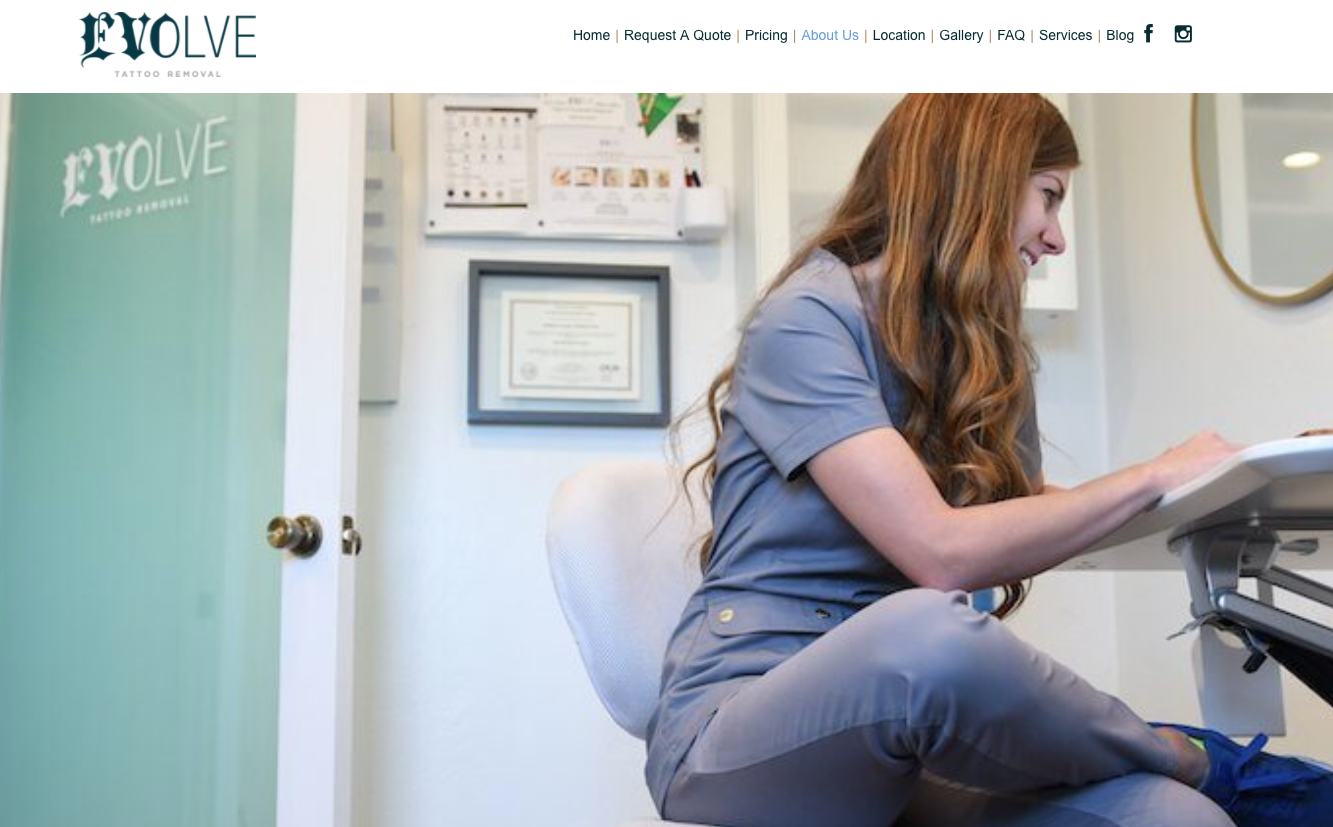 From erasing a tattoo regret to fading for a tattoo cover-up, we'll provide a removal solution to fit any skin. Utilizing top of the line Astanza Trinity laser technology we ensure superior natural results quickly. Our doctor and nurse work directly with the onsite tattoo artist to ensure the best removal or lightening experience.
Tattoo removal is what we do. At Evolve Tattoo Removal San Diego we pride ourselves at being true innovators in the procedure. Our technology and advanced medical team delivers unmatched results and higher standards of care.