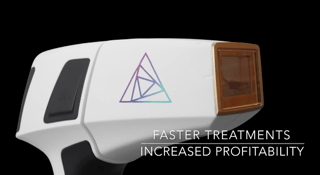 Laser hair removal has become one of the most consistently in-demand treatments today. It's safe to say that majority of us are tired of dealing with unwanted hair. Even more so, we're sick of the temporary results shaving, plucking, and waxing provides.
Luckily, we are living in the age of technology and have access to the ultimate permanent hair reduction solution to our hair removal woes. People all over the world are seeking out medical spas that offer advanced laser hair removal services. So if you're an existing medical spa owner and have yet to jump on the laser hair removal bandwagon, the time is now!

In this article, we'll discuss the top three reasons why adding laser hair removal is the smart choice for your medical spa.
---
High Patient Crossover

Medical spas are one of the most sought-after businesses for both women and men alike. They provide medically supervised aesthetic treatments by well-trained staff in a private, relaxing, spa-like environment. What sounds better than that? Most of the services offered at a medical spa are targeted towards the same audience as laser hair removal customers. For most new laser hair removal clinics, the hardest part of the business is getting new clients through the door. Medical spas don't have to worry about that because they can just market to their existing clientele without lifting a finger. Having a preexisting client base gives them an advantage because they already have a base of clients to work off of and also get referrals from this existing client base.


Trained Staff
Most medical spas offer a wide variety of laser procedures. That being said, they're already well-staffed with a highly trained team of aestheticians and laser technicians. Having a staff that is already familiar with similar treatments to laser hair removal saves both time and money. There may be a small learning curve for the new procedure, but staff members should be able to pick things up quickly with their pre-existing knowledge and experience. Not to mention, your staff members will probably be more than glad to add a new set of skills to their resume.


Fast and Highly Profitable
As we mentioned before, laser hair removal is one of the most sought-after procedures in the aesthetic industry. Adding this service to your medical spa will not only grow your clientele but can easily increase your profits within a few weeks. Also, this procedure requires multiple treatments, so you're guaranteed repeat visits. It's very likely that once a patient sees the long-lasting results on one body part, they'll keep coming back for more treatments on other body parts. It also helps that laser hair removal is a very fast and painless procedure with little to no downtime. Depending on the size of the area treated, laser hair removal treatments should last as little as 1 to 15 minutes.
---
Adding laser hair removal to your medical practice is one of the smartest decisions you can make. This fast, easy, and high-demand procedure can add significant profit to your practice, refresh relationships with existing clients, and create opportunities to gain new clients.
Astanza's ReSmooth diode laser is the perfect system for elite Medical Spas that are looking to deliver fast and effective treatments. This ReSmooth is the latest in laser hair removal technology and is safe to use on all skin types and hair colors.
The Astanza ReSmooth laser hair removal machine boasts several impressive features:

Advanced diode technology with dual wavelengths at 810 nm and 940 nm for comprehensive hair removal
Industry-leading spot size of 9.1 cm2
Easy-to-use 8.4" touchscreen
SmoothPulse Pain-free hair removal
SmoothPulse integrated cooling system
Versatile hand pieces
Safe for all skin types
Also applicable for noninvasive vascular treatments
The Astanza ReSmooth is a system that can add substantial value to medspas, improving their versatility, efficiency, and customer satisfaction. Don't wait any longer; ask an Astanza representative about the ReSmooth diode laser today!