At the
Vegas Cosmetic and Surgery show (VCS)
on June 6, 2019, Dr. Juliana Jordão, a world-renown dermatologist from Brazil, will be discussing the reasons why aesthetic platforms such as the
Astanza EthereaMX
are increasing in popularity and why many plastic surgeons and dermatologists, such as herself, are moving towards primarily utilizing a platform system.
One Laser to Rule Them All
The Astanza EthereaMX
Vegas Cosmetic and Surgery Show
June 6, 2019
2 pm PDT
Room: Tower 1 and 2
Dr. Jordão will provide information about the most popular treatments that she regularly performs and detail the protocols and case results that she is achieving for patients.
Dr. Jordão will focus on the unique, exclusive ProDeep Nd:YAP 1,340-nm wavelength for the nonablative fractional skin resurfacing as well as combining q-switched/short-pulsed Nd:YAG 1,064-nm wavelengths - ACROMA-QS and LongPulse (LASER Gemini) - in a single session for the treatment of LASER toning, pigmented lesions, and rosacea. Dr. Jordão will also provide an overview of IPL-Sq technology and DualMode Er:YAG 2,940-nm for a deeper, controlled, dual-effect fractional skin resurfacing.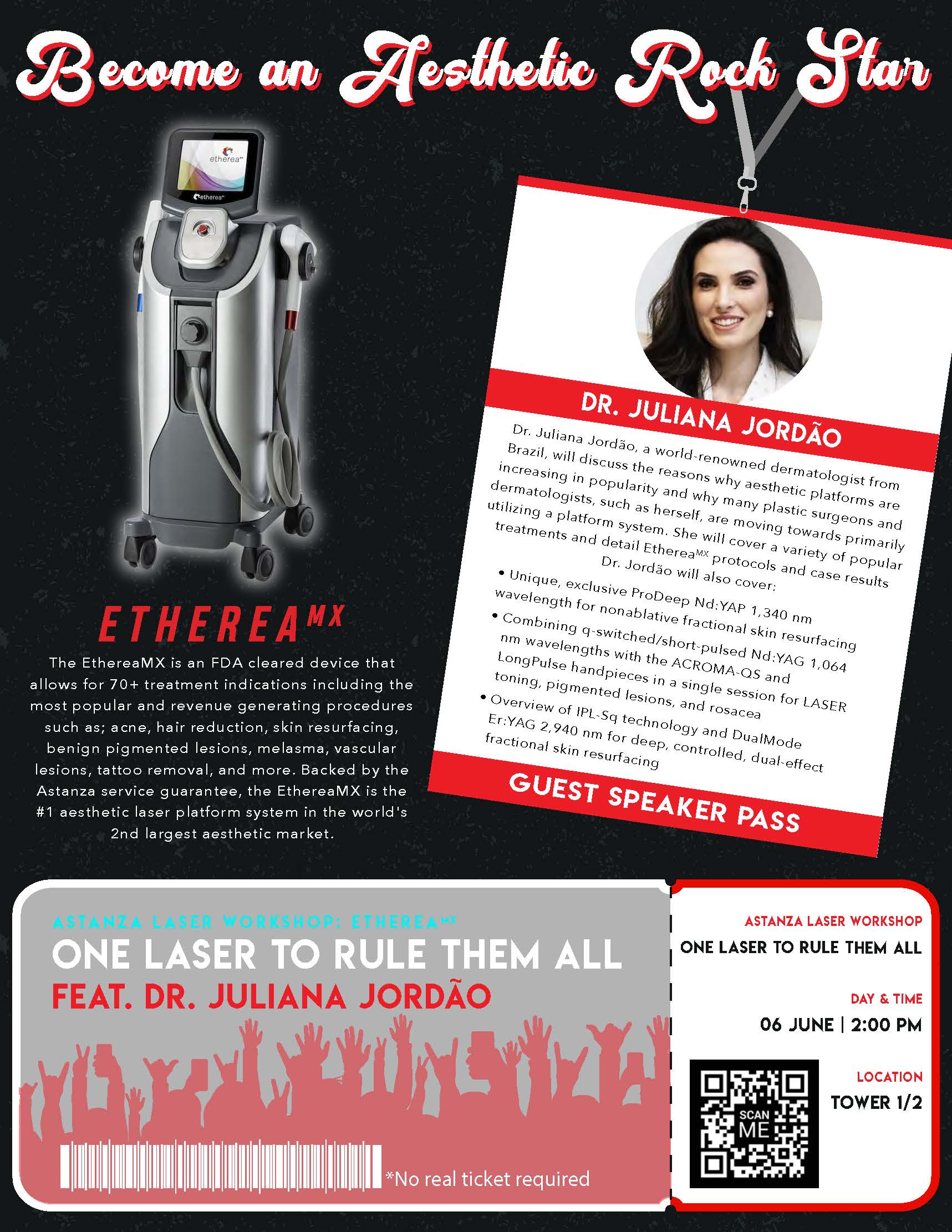 The EthereaMX is an FDA cleared device that allows for 70 + treatment indications including the most popular and revenue generating procedures such as; acne, hair reduction, skin resurfacing, benign pigmented lesions, melasma, vascular lesions, tattoo removal, and more.
Backed by the Astanza service guarantee, the Etherea MX is the #1 aesthetic laser platform system in the world's 2nd largest aesthetic market.
_____
Astanza Rock N Roll Gift Bag
Don't forget to stop by Astanza booth #315 to pick up your Astanza Rock N Roll Gift Bag*
It's filled with items that every Aesthetics Rock Star needs while in Las Vegas.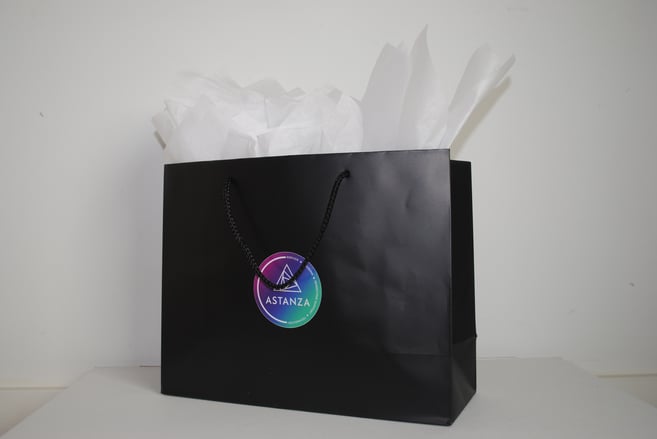 * while quantities last