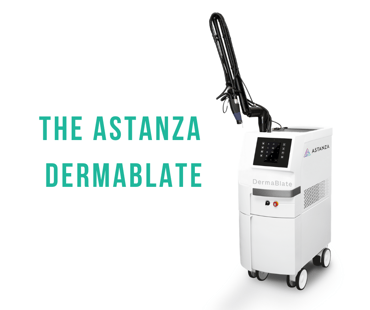 Astanza is excited to announce the launch of the newest device in our comprehensive lineup of aesthetic lasers - The Astanza DermaBlate!

Already making waves in 2019, The Astanza DermaBlate laser is the gold standard for dermatological treatments. One of the top selling Erbium:YAG lasers worldwide for 20 years, the DermaBlate's technology challenges industry standards to provide a better experience for patients and practitioners, earning the title as the "Most powerful, versatile, and controllable Erbium laser in the world."

The DermaBlate performs skin resurfacing, deep ablation, and other safe and gentle treatments. Users notice a significantly shorter healing time and very few, if any, side effects compared to treatment with CO2 lasers.